We are proud to work with over 35 of the most professional, experienced and qualified music teachers in Toronto! We value the music education of our students, and our teachers.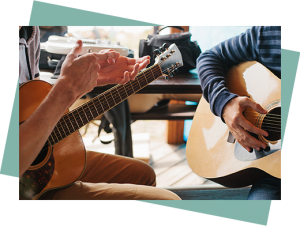 At Lippert, we only work with the most professional, experienced and qualified music teachers in Toronto. Our teachers are talented musicians with experience teaching all genres including classical, jazz, rock, blues, pop and more! They have experience in music education, performance, composition, improvisation, and audio engineering. On almost any given day, one of our teachers is out and about in Toronto making incredible music! All of our teachers are qualified with one, or several, post-secondary degrees in music and/or education. Furthermore, our classical teachers have additional Royal Conservatory of Music accreditation. Lippert teachers offer lessons in guitar, piano, voice, strings, woodwinds, brass, and more. If your instrument is not on the list, contact us and we can connect you with a teacher for your instrument. Our teachers are the heart of our school and have contributed to the success of our music school since 1957.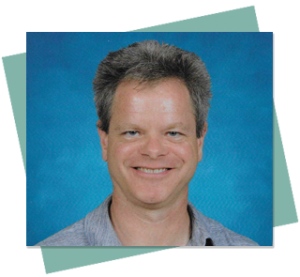 Chris Bailey | guitar • ukulele • percussion • voice
Chris has been teaching music of one kind or another for over 25 years. He specializes in guitar and ukulele, but also teaches voice, piano, violin, African drumming, and percussion. He teaches music and drama for the Toronto District School Board, and greatly enjoys instilling his passion for all things musical in his students. He has performed with many great Canadian jazz musicians, most recently singer/pianist/composer Laila Biali.
Maciej Bujnowicz | voice • piano • guitar
Finalist of the 2010 NYCO Mozart Vocal Competition in Toronto and the 2004 International Brahms Competition in Poertschach, Austria, baritone – Maciej Bujnowicz – is a recent graduate of the University of Ottawa, in the Master of Music program in performance. Maciej is also a graduate of the Glenn Gould Schoool of the Royal Conservatory of Music in Toronto (studio of prof. Jean MacPhail) and he holds a diploma from Bacewicz's Music Academy in Poland.
"More"
Maciej's recent performance highlight includes baritone solo in Haendel's Messiah with Musikay, conducted by Stephane Potvin. He was also a soloist in Faure's Requiem with a Hart House Chorus, conducted by David Bowser at the University of Toronto. Maciej is a member of the Opera Atelier choir, he took part in productions of the Marriage of Figaro, Don Giovanni, La Clemenza di Tito directed by Marshall Pynkoski. His recent operatic roles include: Don Alfonso in Mozart's Cosi fan tutte at the University of Ottawa and Giove in the Glenn Gould School's opera production - La Calisto by Francesco Cavalli. As a part of the Glenn Gould School's Opera Workshop, Maciej performed the role of Podestat and Don Inigo Gomez (Le docteur Miracle) and M. Ravel's L'heure espagnole as well as the role of Pandolfe in Massenet's Cendrillon and Johny in Martinu's Comedy on the bridge. Maciej Bujnowicz took part in many concerts, performances and solo recitals in Canada, he has already been heard on the concert stage performing at the two Canadian Music Festivals: Ottawa Chamber Music Festival and Music Niagara Festival. Besides performing, Maciej enjoys teaching voice, piano and guitar. He has had six years of teaching experience in Canada. Maciej has worked with students of all ages, helping them master their voice, guitar or piano skills in musical genres ranging from classical, gospel, music theatre, and folk songs. This year, Maciej joins the Pax Christi Chorale as a choral lead for their 2018/2019 season, and will also be joining the St. James Cathedral Choir.
"Close"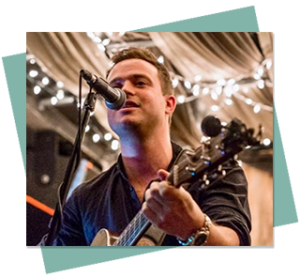 Tim Collins | guitar • ukulele
Born in Ottawa, Tim Collins and has been living in Toronto since age seven. Tim received his Bachelor of Arts (Popular Music) from the Don Wright Music Faculty at The University of Western Ontario, London, and a Bachelor of Music (Guitar and Voice) at Humber College, Toronto. At Humber, he studied with Ted Quinlan, Joey Goldstein, Tony Zorzi, Emile D'Eon, and Orville Heyn (Voice). He was also a member of Colin Barrett's soul / funk ensembles, Nathan Hiltz's jazz ensemble, and Rik Emmett's songwriting ensemble.  
"More"
Tim also learned the science of audio engineering at the Trebas Institute, Toronto and is an Ontario Registered Music Teacher (ORMTA). Tim has performed on stages and at private functions throughout Toronto, both as a soloist and with his band.   As a student, Tim spent summers and school breaks entertaining on cruise ships in the Pacific Ocean and the Caribbean Sea - over 600 hours solo performing.
"Close"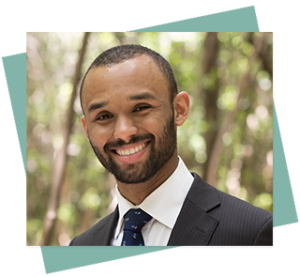 Brandon Davis | bass • guitar • ukulele • piano
Brandon Davis is a Toronto-based bassist, composer and educator. He holds a Masters in Music from the Manhattan School of Music. He attended the Jazz Performance program as an upright bass major, and was on the Dean's List for all four semesters of his studies. He primarily plays and teaches upright bass and improvisation, but also offers lessons in electric bass, guitar, and beginner ukulele and piano.
"More"
As a performer, Brandon has experience playing in jazz, folk, and classical settings all throughout Toronto and New York, including notable venues such as the Rex in Toronto, and the 55 Bar in New York. Brandon's goal as a teacher is to foster a strong and healthy foundation, so that students are well equipped to pursue and explore music as they desire. Lessons focus on developing core skills, such as music literacy and a healthy, proficient technique, and on fostering a healthy learning process – one that ensures that music is not just fun, but a rewarding, joy-filled process of discovery for a student. He believes that it is easy to focus on producing results and treating music competitively, but from his own studies, has found that it is vital to be able to enjoy the process of learning, for the sake of keeping that original joy for music alive and well. He hopes to spare students the years it has taken him to learn these lessons. To this end, lesson materials are chosen specifically for each student, to best cater to their strengths, weaknesses, and musical tastes and goals. He is an attentive teacher, ensuring that students are working on music that engages them, and is always working to discern a pace that encourages and gently challenges students. Brandon has recently moved back to Toronto after spending some time teaching and performing in New York City. He is a member of the Suzuki Association for the Americas and has completed teacher training for Suzuki Bass Book 2 with Virginia Dixon.
"Close"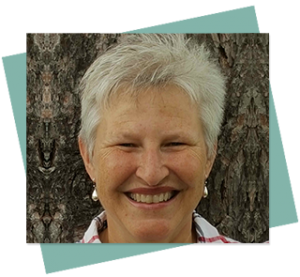 Mary Evered | brass • woodwinds • theory • guitar
Mary studied education and music education at the Faculty of Music at the University of Toronto where she earned a Bachelor of Music degree. From there, she went on to a 33-year career as an elementary and secondary school music teacher. Mary was a founding music teacher at Cardinal Carter Academy for the Arts, and was Head of Music at Cardinal Carter until her retirement in June 2017. As a conductor, Mary has been an 8-time recipient of the Ontario Band Association Conductors' Excellence Award.
"More"
Her bands have won many awards and are the reigning Ontario champions, having placed first in the Ontario Music Festivals Association provincial finals for 2017. In 2014, she conducted the Cardinal Carter Wind Symphony at Carnegie Hall. Mary brings a wealth of experience and creativity to her private studio. She always reminds her students that music is fun…. that's why it is called "playing". A self-professed theory and music history geek, she enthusiastically communicates her love of music to her students. Mary plays trumpet, guitar and ukulele and has done extensive one -on -one tutoring and audition preparation in all wind and percussion instruments.
"Close"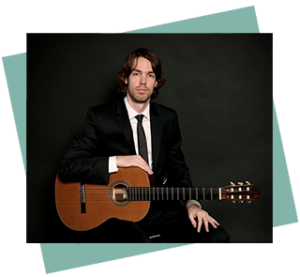 Michael Kolk | guitar • bass • theory
Born in Vancouver, Michael has performed at music festivals and concert halls throughout Europe and North America and has been called "one of the most musical guitarists performing and recording today" (This is Classical Guitar). Liona Boyd has described him as "one of the most brilliant and expressive classical guitarists I have heard in my life".A prize winner at numerous guitar competitions, he has released two solo albums to date, as well as two albums as part of the Henderson-Kolk Guitar Duo, and an album of Mauro Giuliani guitar duos with Jeffrey McFadden on the Naxos label.
"More"
His latest solo album, Mosaic, released by Alma Records, was praised as "playing and musicianship of the highest order" by Whole Note Magazine, and continues to receive frequent radio play in Canada. In 2016 the Henderson-Kolk Duo were selected as Prairie Debut artists, and will embark on a concert tour of central and northern Canada in 2017-18. Michael has collaborated with musicians in both classical and popular genres, and made his debut with orchestra as a soloist with the Toronto Philharmonia. He has also performed with the Canadian Opera Company, Opera in Concert, Tapestry Opera, and CineConcerts. Michael holds an ARCT performance diploma from the Royal Conservatory, and a Master's degree in guitar performance from the University of Toronto. In addition to performing, he currently lives and teaches in Toronto.
"Close"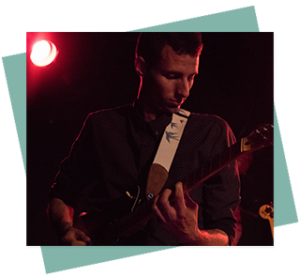 Andrew Matheson | guitar • piano • theory
Andrew is a recent graduate of McGill University, completing a BA with a minor in music (theory and composition). He started at Lippert as a 10-year-old camper in the School of Hard Rock, eventually working as a counsellor at the camp in 2012 and 2013. Having been inspired by the guitarists at the camp, he began taking guitar lessons at Lippert at age 12. He began playing piano at age 7, completing his Grade 8 RCM certificate before heading off to university, but has since returned to private lessons to work towards his ARCT.
"More"
Andrew has performed in bands in both Toronto and Montreal, and is currently performing with up-and-coming singer-songwriter Ryan Gazzola - co-producing Ryan's debut album - as well as working on his own solo material. Andrew is very excited to join the teaching staff at Lippert for the 2018-19 school year!
"Close"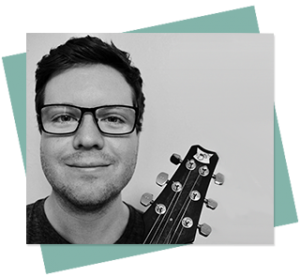 Christopher Platt | guitar • bass • ukulele • piano • theory
Already an accomplished guitarist in his teens, Chris connected with the guitarists Eric Clapton, Jim Hendrix, and Stevie Ray Vaughan, whose music inspired him to develop his skills, write songs, and lead a band of his own. Following high school, he attended Mohawk College and graduated with an Applied Music Diploma. It was there that he developed his passion for jazz, studying with Bob Shields and listening to musicians such as Lenny Breau, Ed Bickert, Jim Hall, and Reg Schwager.
"More"
Following Mohawk, Chris went on to complete a Degree in Jazz Performance at the University of Toronto, where he had the privilege of studying under Mike Murley, Kelly Jefferson, Chase Sanborn, Geoff Young, Andrew Downing, and Dave Young. Chris has also had the opportunity of performing with some of the best musicians in the world, such as, Dave Leibman, Norma Winstone, Jerry Bergonzi, Mike Murley, Dave Young, Reg Schwager, Bob Shields, Pat Collins, Kieran Overs, Chase Sanborn, and many others. At this point in time, Chris' influences include a broad range of genres including blues, jazz, Motown, and Brazilian. His music infuses these influences while still remaining true to the jazz idiom. Now an emerging artist on the Toronto scene, he is busy performing around town while continuing to teach and write music.
"Close"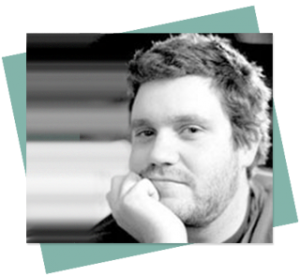 Liam Smith | bass • guitar • theory
Liam is an electric and double bassist, multi-instrumentalist and composer. He studied Jazz and Contemporary Music at Humber College in Toronto, Ontario. Over the past 15 years he has recorded many albums with a wide range of artists including Mr. Something Something's 2007 Juno nominated album, The Edge. A lifetime teacher, student and performer, Smith has toured extensively both domestically and internationally and is most currently a member of the The DoneFors, The Jessica Stuart Few, Jaffa Road and Abdominal and the Obliques, among other projects.
"More"
This past year saw Smith take his first steps into composition for contemporary dance, co-creating the soundtrack for two performances by Kemi Contemporary Dance Projects, with Elizabeth Shepherd and John MacLean. • Currently studying Jazz Arranging and Performance at Humber College. • Through many years, instruments and experiences, Liam settled on the bass, where he concentrated his studies for 10 years. • Provides the soul and foundation for many ensembles throughout the Toronto region incl. The DoneFors and Mr. Something Something.
"Close"
Hiroki Tanaka | guitar • bass • piano • theory
Hiroki Tanaka is a writer/composer/musician living in Toronto. He is the lead guitarist for Polaris/Juno nominated band Yamantaka // Sonic Titan and has toured extensively throughout Canada, USA and Europe. He began studying classical guitar in highschool through the RCM and went on to study music at Concordia University. His preferred genres are classical, and of course, rock!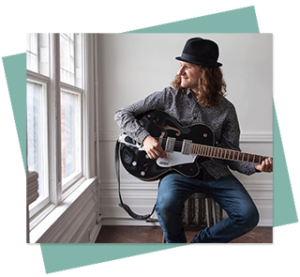 Sam Taylor | guitar • voice • bass • composition • recording
A young Canadian talent, Taylor's career began at a very early age. Born and raised in St. Thomas, Ontario, Taylor started singing and performing live at the tender age of seven. Think Bobby Darin or Frank Sinatra, complete with fedora….at seven! His career escalated quickly and by the age of nine he was performing with Orchestra London. At twelve he recorded his first single, Smile, and was winning local talent shows (even placing ahead of Justin Bieber occasionally.) During his Fanshawe College years, Taylor wrote the song Loaded Gun which was picked up by the DeGrassi series.
"More"
After graduating he relocated to Toronto in 2011 and hasn't looked back. He performs his "new blues" with his Toronto band The East End Love and as a solo artist, in clubs across the Greater Toronto Area including the famed Hugh's Room Live, Cherry Cola's and the Hard Rock Cafe. He has also had many opportunities to perform with classic artists such as Robbie Lane and The Disciples, members of Crowbar and even the late Bobby Curtola. Taylor recently opened for Maple Blues Guitarist of The Year David Gogo and has shared a stage with Toney Springer, Jerome Godboo, Greg Godovitz, Gordon Lightfoot, David Wilcox and many others. Taylor released his first EP, The Sound in February of 2016 and his first full-length album, What You Heard, recorded in a single day, in June 2016. A frequent live performer on Zoomer Radio 96.7AM, Taylor connects to audiences with his sense of humor and sincerity, both in person and through the airwaves. His music comes from the heart and you feel it with every note he plays. Sam's objective as a teacher at Lippert is to pass on knowledge to students in a fresh and fun environment. While specializing in blues, rock and pop, Sam will do his best to adapt to any student's individual needs and learning style.
"Close"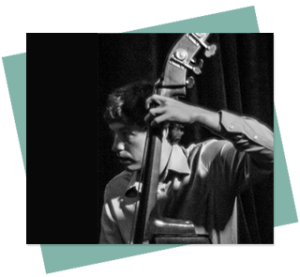 Connor Walsh | bass • guitar • theory
Connor Walsh is a jazz, pop, and folk bass and guitar teacher from Edmonton, Alberta. In 2011, he earned a diploma in contemporary music performance from Grant MacEwan University, and completed a Bachelor of Music in jazz performance at the University of Toronto in 2014. Performing with small jazz combos, folk groups, rock bands, and jazz orchestras, he has played tours across Alberta, Saskatchewan, Ontario, and Quebec.
"More"
His musical credits also include a musical production which was featured at Edmonton's Fringe Festival and Citadel Theatre, seven studio albums among other recording projects, and performances at the Edmonton and Ottawa jazz festivals. In addition to performing in various musical settings, Connor has been teaching private lessons and clinics in Alberta, Saskatchewan, and Ontario for the past seven years. In the summer of 2014, he was selected to perform at the Ottawa Jazz Festival as a member of the TD Jazz Youth Summit. Connor can often be seen performing at local venues such as the Dakota Tavern, Cameron House, the Emmet Ray, and many others.
"Close"
Why wait? Sign up today for the best music lessons in East York!
Still unsure? Contact Us to book your free consultation or with any questions.