We are proud to work with over 35 of the most professional, experienced and qualified music teachers in Toronto! We value the music education of our students, and our teachers.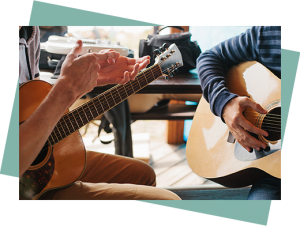 At Lippert, we only work with the most professional, experienced and qualified music teachers in Toronto. Our teachers are talented musicians with experience teaching all genres including classical, jazz, rock, blues, pop and more! They have experience in music education, performance, composition, improvisation, and audio engineering. On almost any given day, one of our teachers is out and about in Toronto making incredible music! All of our teachers are qualified with one, or several, post-secondary degrees in music and/or education. Furthermore, our classical teachers have additional Royal Conservatory of Music accreditation. Lippert teachers offer lessons in guitar, piano, voice, strings, woodwinds, brass, and more. If your instrument is not on the list, contact us and we can connect you with a teacher for your instrument. Our teachers are the heart of our school and have contributed to the success of our music school since 1957.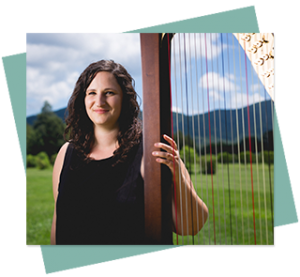 Angela Schwarzkopf | harp • theory
Canadian native Angela Schwarzkopf concertizes throughout the Toronto area and beyond as a soloist, chamber musician, and orchestral harpist. The first harpist to receive a Doctorate of Music in harp performance in Canada, she has also served as President of the Toronto Chapter of the American Harp Society since 2012. Angela is an instructor at the University of Toronto, the Glenn Gould School of Music, McMaster University, and on faculty at the internationally renowned Young Artist's Harp Seminar, in Ohio, U.S.A.
Why wait? Sign up today for the best music lessons in East York!
Still unsure? Contact Us to book your free consultation or with any questions.