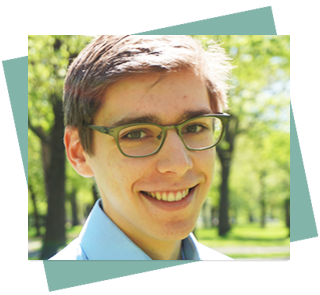 Olivier Rabu | piano • theory
Olivier took his first piano lessons at Lippert before studying with Dianne Werner of the Royal Conservatory. He recently completed his Bachelor of Music in Piano Performance and Music Theory at McGill University studying under Ilya Poletaev. During his undergraduate degree, he participated in several summer festivals, including the Gijon International Piano Festival in Spain and the International Music and Dance Academy of the Domaine Forget in Québec. He also received the third prize at the 2018 Zimmerli Piano Competition and was a winner of the Jan and Beattie Wood Concerto Competition that same year.

Throughout his musical life, Olivier has always taken an active interest in mentoring and teaching. He focuses on building a sound technical base while finding enjoyment in every step of their musical journey. In addition, he strives to instill a growth mindset in his students, inspiring them to challenge themselves and continuously work towards new goals.
< Return to Full Staff Directory
Why wait? Sign up today for the best music lessons in East York!
Still unsure? Contact Us with any questions.