We offer both in-person and online music lessons for kids, teens, and adults! Learn your favourite instrument from the comfort of home, at your convenience, or at the Lippert Music Centre. The most traditional method of music instruction, our private music lessons in Toronto foster a unique bond between student and teacher. Our music teachers adapt and cater to the needs of each individual student, regardless of instrument, experience or age. Private lessons and group lessons are available for piano, guitar, bass, ukulele, voice, strings, drums, brass, composition, theory, recording, and more.
Learn about our COVID -19 health and safety protocols for in-person lessons.
READ MORE
At Lippert, we are proud to provide the best music lessons and music education available. With some of Toronto's best music teachers for all instruments including piano teachers, guitar teachers, violin teachers, and more, we work hard to provide music lessons for kids, teens, adults and seniors. Our music teachers are all well-versed in classical, rock, pop, jazz, blues, and more. Whether it's group music lessons, summer music camps, private music lessons, music theory lessons, we do it all, and with over 65 years in the business, you can say we've learned a thing or two about teaching!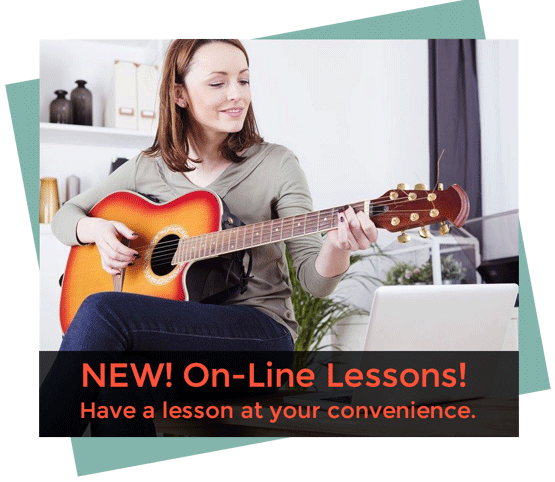 Our Toronto music school features:
Tax Free Lessons
Private music lessons (at our studios, your home or online!)
Group music lessons
RCM theory courses and exam preparation
Mental Health Services
Summer music camps
Music store order ONLINE or in-person
Voted best school for music lessons in East York
Over 65 years running
More than 30 qualified and experienced music teachers
Over 10 studio spaces with windows in each room.
An audio recording studio and lessons
Instrument rental program – special promotions
Easy registration for the East York Music Festival
Why wait? Sign up today for the best music lessons in East York!
Still unsure? Contact Us with any questions.
"Lippert Music is a gift. I gave this gift to my children. It is a superbly run music school whose teachers are also gifts. Run by Charleen, another gift. If you're seeking a music school for students of any age - visit, check it out! ❤️"
---
"Best of the best! We are so happy to be part of the Lippert family!" 👏🎶
---
"Excellent teachers and programs! An important part of my kids' lives! 🙌"
---
"I went to Lippert Music for many years and then my daughter. It is a fantastic music school. ❤️🙌"
---
"Lippert Music is an outstanding music school.  The teachers are excellent and very talented.  Highly recommended!"
---
"We love Lippert. A terrific, professional and friendly music school. You feel they give the personal touch to each student. Their teachers are very talented and personable. Wouldn't dream of going anywhere else."
---