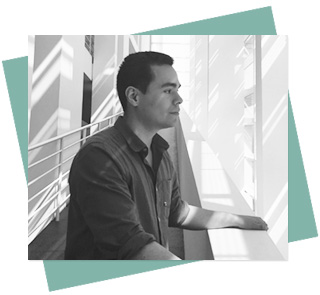 Paolo Griffin | violin • piano • theory • composition
Paolo Griffin is a Peruvian-Canadian violinist, composer, and educator living and working in Toronto. He holds Degrees in Music Composition from the University of Toronto and The Royal Conservatoire of the Hague (NL).
As a performer, Paolo has experienced playing in classical, folk, and improvisatory, and experimental music genres across Canada and Europe. He has performed in festivals in The Netherlands, Finland, and Canada as a soloist and in various musical ensembles.
Paolo's lessons focus on developing core techniques and skills such as music literacy and healthy, comfortable playing technique. He works towards fostering an enjoyable learning process – one that ensures that music is not just fun, but a rewarding process of discovery for a student. Lesson materials are chosen specifically for each student, to cater to their strengths and weaknesses, and work towards their goals. He is an attentive teacher, ensuring that students are working on music that engages them, and is always working to encourage and challenges his students.
Paolo is the Artistic Director and conductor of Freesound, a Toronto-based collective that consists of a core group of the city's most adventurous performers and interpreters of contemporary classical music. Freesound present concerts throughout the year with an interest in emerging composers from Canada and abroad.
Paolo is also the Managing Director of Xenia Concerts Inc. a Toronto-based charity presenting music and arts performances, presentations, and educational programs, in an environment that welcomes those who might not have access to such events and activities due to physical, mental, or financial barriers.
< Return to Full Staff Directory
Why wait? Sign up today for the best music lessons in East York!
Still unsure? Contact Us with any questions.