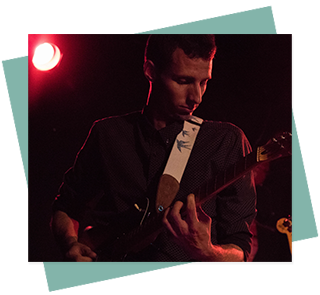 Andrew Matheson | guitar • piano • theory
Andrew is a recent graduate of McGill University, completing a BA with a minor in music (theory and composition).
He started at Lippert as a 10-year-old camper in the School of Hard Rock, eventually working as a counsellor at the camp in 2012 and 2013. Having been inspired by the guitarists at the camp, he began taking guitar lessons at Lippert at age 12. He began playing piano at age 7, completing his Grade 8 RCM certificate before heading off to university, but has since returned to private lessons to work towards his ARCT.
Andrew has performed in bands in both Toronto and Montreal, and is currently performing with up-and-coming singer-songwriter Ryan Gazzola - co-producing Ryan's debut album - as well as working on his own solo material. Andrew is very excited to join the teaching staff at Lippert for the 2018-19 school year!
< Return to Full Staff Directory
Why wait? Sign up today for the best music lessons in East York!
Still unsure? Contact Us with any questions.