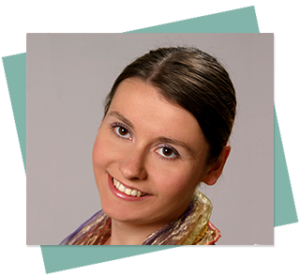 Anna Kwiatkowska | violin • viola • voice • piano • theory
Anna is a graduate of two majors. In 2004 she received a diploma (M.Mus.) in viola at the Faculty of Instrumental Studies from the Music Academy in Lodz, Poland, while in 2005 she graduated from the Faculty of Vocal and Acting Performance at the Academy (M.Mus.). After completing her studies in Poland, Ms Kwiatkowska continued her education at the University of California in Los Angeles, Ca (UCLA) at the Faculty of Opera Performance.
Anna's operatic roles include: Tytania in Britten's "Midsummernight's dream", Rosine in Rossini's "The Barber of Seville", Despina in Mozart's "Cosi fan tutte", Sandrine in "La Cecchina" by Piccini. Her Canadian performances include Opera Atelier's production of "La Clemenza di Tito" (chorus), Ottawa International Chamber Festival (selection of Chopin songs accompanied by Mr. James Parker from Gryphon trio) and Tafelmusik Choir's performance of Beethoven's "Mass in C" conducted by Kent Nagano. Ms. Kwiatkowska is also a soprano soloist/section leader at St.Paul's Bloor Street church in Toronto and with the Toronto Chamber Choir directed by Lucas Harris. Besides performing, Anna enjoys teaching and has had 9 years of teaching experience in Canada as a violin, viola, voice and piano instructor.
< Return to Full Staff Directory
Why wait? Sign up today for the best music lessons in East York!
Still unsure? Contact Us with any questions.