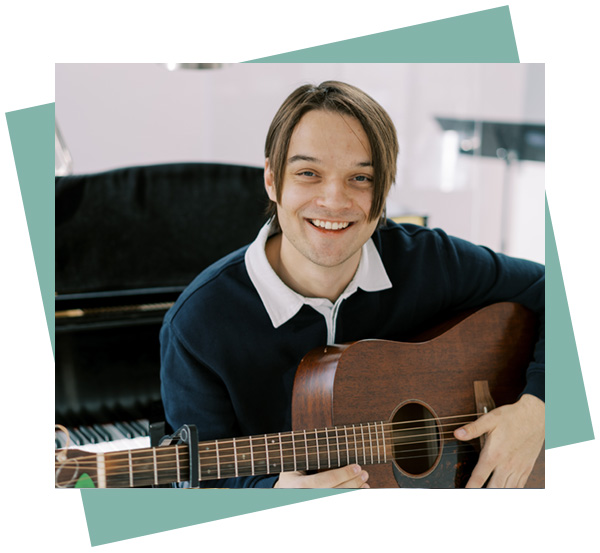 Anthony Bijak | guitar • piano • music production
Anthony Bijak has been playing guitar for over 15 years and has completed a Bachelor of Arts in Music from the University of Calgary. His predominant style of play is jazz. He refined his skills playing with the U of C Jazz Ensemble under the direction of Professor Jeremy Brown. Furthermore, he is comfortable with other genres such as classic rock and blues. In addition to his skills as a guitarist, Anthony is also an experienced producer, mix engineer and disc jockey, specializing in hip-hop and R&B music. Teaching since 2016, Anthony aims to instill in his students an enthusiasm for learning about music that extends beyond his lessons. He is a dedicated teacher with a passion for sharing his knowledge of music with his students. He welcomes students of all ages and skill levels. Anthony joined Lippert's in September 2022.
< Return to Full Staff Directory
Why wait? Sign up today for the best music lessons in East York!
Still unsure? Contact Us with any questions.