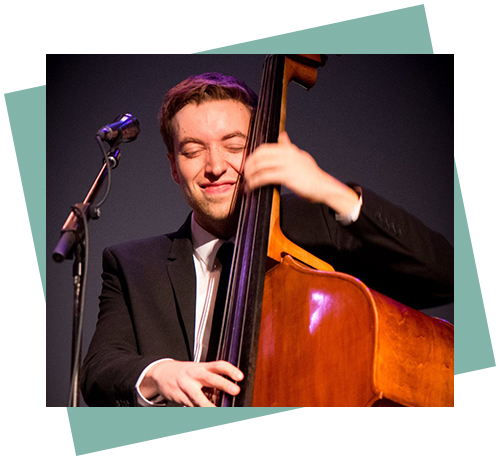 Connor Walsh | guitar • bass • piano • theory
Connor Walsh is a jazz, pop, and folk bass and guitar teacher originally from Edmonton, Alberta. In 2011, he earned a diploma in music performance from Grant MacEwan University, and completed a Bachelor of Music in jazz performance at the University of Toronto in 2014. Performing with small jazz combos, folk groups, rock bands, and jazz orchestras, he has played tours all across Canada and beyond. His musical credits also include a musical production which was featured at the Edmonton Fringe Festival, over 20 studio albums among other recording projects, and performances at jazz and folk festivals across the country. In addition to performing in various musical settings, Connor has been teaching private lessons and clinics in Alberta and Ontario for the past ten years. In the summer of 2014, he was selected to perform at the Ottawa Jazz Festival as a member of the TD Jazz Youth Summit. Connor can often be seen performing at local venues such as the Dakota Tavern, Burdock Music Hall, the Rex, and many others.
< Return to Full Staff Directory
Why wait? Sign up today for the best music lessons in East York!
Still unsure? Contact Us with any questions.