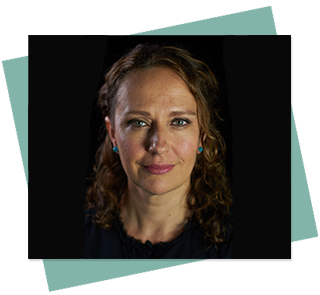 Ivana Popovic | violin • viola • piano • theory • composition
Ivana Popovic is a violinist, composer and theatre performer. She has over 20 years of experience of teaching violin, viola, chamber music, piano, theory and composition, and has been working at Lippert since 2006.
Her album Bushes and Bombshelters has been released in 2019 to a great critical acclaim and her compositions have been commissioned for concert stages in Europe and North America. In addition to working on the new album, Ivana writes unique commissioned compositions for children, which she bases on the ancestry and character of each child. Ivana has worked closely with Theatre ARTaud over the years, composing music and performing in their avant garde plays ( Blood & Soil, Rage Against). She also writes for the WholeNote Magazine.
As a teacher, Ivana nurtures creativity and love for music in all her students. She loves working with both adults and children. Ivana custom tailors her classes to the unique characteristics and goals of each student and creates and easy going and fun atmosphere in her classes.
You can find more about Ivana at www.ivanapopovic.com
< Return to Full Staff Directory
Why wait? Sign up today for the best music lessons in East York!
Still unsure? Contact Us with any questions.