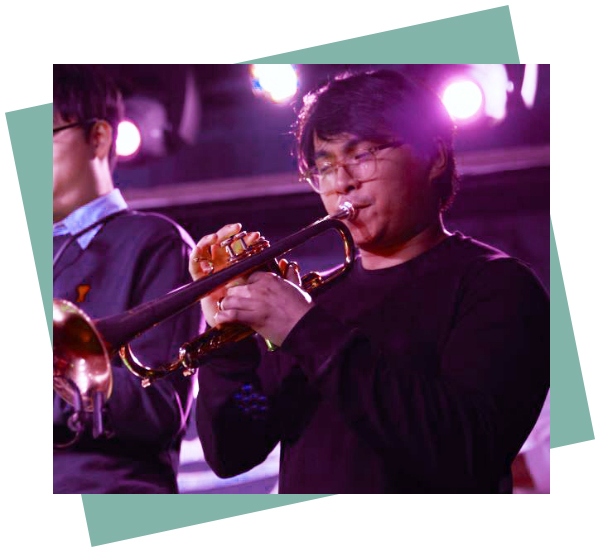 Joseph Funk | trumpet • theory
Joseph Funk is a brass musician, composer/arranger, and improviser studying at the University of Toronto and has been teaching at Lippert's since 2021. He has played lead trumpet and bass trombone in several Toronto big bands and large ensembles and leads his own jazz-based 12 and 7-piece jazz-based orchestras. Joseph has been fortunate to study with Chase Sanborn, John MacLeod, and Jason Logue at the University of Toronto, and is excited to share the gift of music and brass instruments in this upcoming season.
< Return to Full Staff Directory
Why wait? Sign up today for the best music lessons in East York!
Still unsure? Contact Us with any questions.