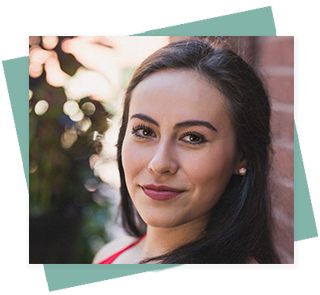 Kayla Campuzano-Ruiz | voice • piano • theory
Kayla is born and raised in Toronto, Ontario. She studied piano and voice at the Royal Conservatory of Music, as well as guitar and voice at Lippert Music Centre Inc. Additionally, she attended Cardinal Carter Academy for the Arts where she studied voice. Kayla has always had a passion for music and decided to continue to pursue it after graduating high school, and she has just completed her BFA Honours program in Music, Classical Performance for Voice at York University in 2016. In 2015, Kayla participated in a European tour with York University's Chamber Choir. She has sung with the Ottawa Bach Choir under the direction of Dr. Lisette Canton in productions of J.S. Bach's Mass in B Minor, Toronto's Luminato Festival (with guest conductor, David Fallis in a massed choir) and in China where she had the honour of performing in the opening ceremonies of the "Meet in Beijing Arts Festival" in Beijing and Shanghai, China. This was at the special invitation of the First Lady of China, to represent Canada as the feature country in the festival this year. As well as being a classical trained singer, Kayla is also Co-Director of York University's "Wibi A Cappella", Canada's longest running collegiate a cappella group. Kayla has returned to York University for a fifth year to continue to study to further enhance her skills in preparation for a master's degree, whether it is in Early Music or Music Therapy.
< Return to Full Staff Directory
Why wait? Sign up today for the best music lessons in East York!
Still unsure? Contact Us to book your free consultation or with any questions.