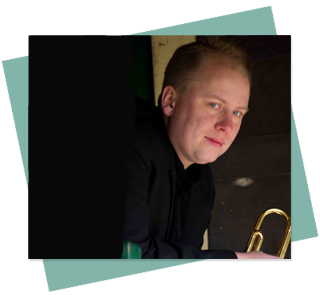 Klaus Anselm | trumpet
Klaus had the privilege of attending Humber College, obtaining an Advanced Diploma in Jazz Studies with Honours as well as a Bachelor of Music. While at Humber, he studied with some of the finest and accomplished players in the country including Steve Crowe, Alastair Kay, Brian O'Kane, and Steve McDade. Humber also exposed Klaus to Composing and Arranging (with Andy Ballantyne and Dave Stillwell), Jazz Pedagogy (with Brian Lillos), and other courses in Music Theory, Improvisation, Aural Training, Jazz History, Solo Performance, Repertoire Development, and many more.
< Return to Full Staff Directory
Why wait? Sign up today for the best music lessons in East York!
Still unsure? Contact Us to book your free consultation or with any questions.