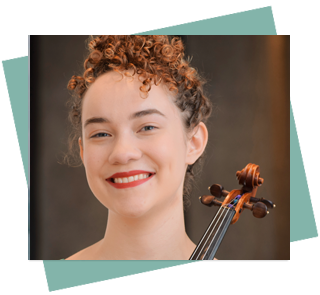 Veronica Zupanic | violin • piano • theory
Veronica Zupanic is a recent graduate of the violin performance program at the University of Ottawa, where she studied with Yehonatan Berick. During her degree she worked closely with NACO concertmasters Yosuke Kawasaki and Jessica Linnebach. She was the recipient of many awards and scholarships, including the Bhawani Anantaraman Memorial Foundation (BAMF) fund. Enthusiastic about contemporary music, she has performed works by Canadian composers Jacques Hetù, R. Murray Schafer and John Armstrong, and performed with the new music-focused Microcosmos quartet in Vancouver, Canada. She currently lives in Toronto, where she plays with the Ontario Pops Orchestra as the recipient of the OPO's Young Artists Bursary for violin.
< Return to Full Staff Directory
Why wait? Sign up today for the best music lessons in East York!
Still unsure? Contact Us with any questions.