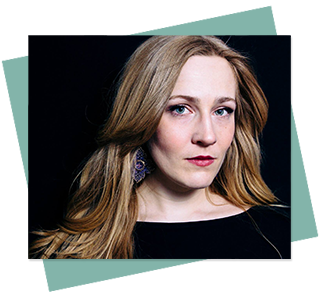 Whitney O'Hearn | voice • piano • theory
Whitney "has a warm and expressive voice and an amazing sense of line." (Ottawa Citizen). She is a graduate from the University of Ottawa where she studied with Sandra Graham. She recently completed further graduate studies at the University of Toronto with Daniel Taylor and Wendy Nielsen. Whitney has performed the roles of The Sorceress (Dido and Aeneas) with Schola Cantorum, and Mercedes in the wildly successful Carmen On Tap, as well as the alto solo in Duruflé's Requiem with the Ottawa Choral Society.
She has been heard with Ottawa Chamberfest, Festival Pontiac Enchanté, and The Canadian Guitar Quartet. She is an Alumni of the NAC SMI Young Artist Program. Whitney is a founding member of Collectìf (collectiftoronto.com), an ensemble presenting art song as theatre which has just completed its highly successful inaugural season. Recently, Whitney joined soprano Stephanie Higgins on a Canadian east coast summer recital tour of romantic French and Spanish repertoire. In the 2016-2017 season, Whitney will be featured as the alto soloist for Handel's Messiah with Saint Thomas Choral Connection, the mezzo soloist with The Talisker Players in their presentation of "Land of the Silver Birch", as well as staged productions of settings of Fête Gallants in the Richard Bradshaw Amphitheatre at the Four Seasons Centre with Collectif.
< Return to Full Staff Directory
Why wait? Sign up today for the best music lessons in East York!
Still unsure? Contact Us with any questions.