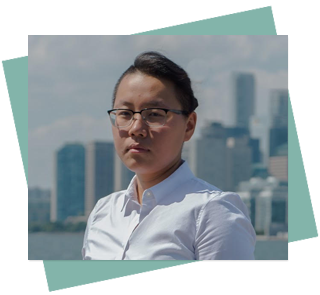 Yang Chen | drums ● piano ● theory
Yang Chen is a versatile percussionist and educator based in Toronto who is interested in collaborating with artists of all disciplines to create mutually satisfying works. Although trained as a classical percussionist, they are open to any collaboration or experimentation that piques their interest or challenges existing oppressive musical and/or social structures. Manifestations of such collaborations include working with visual artists on multimedia collaborations, commissioning works from composers of marginalized/underrepresented groups, and creating exhibition opportunities for early-career artists.
As an educator, Yang focuses on helping students achieve their personal goals within a positive learning environment. Yang believes that learning is dynamic, that teaching should be tailored to each students' needs. Yang is the drummer for a band of soft-moshing congee queens: @tigerbalme. See more @yangobongo.
< Return to Full Staff Directory
Why wait? Sign up today for the best music lessons in East York!
Still unsure? Contact Us with any questions.