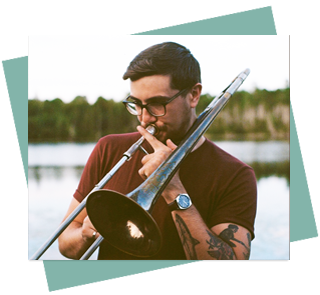 Zach Smith | brass • piano • guitar • drums
Zach Smith is a brass player based in Toronto. Hailing originally from Ottawa, Zach moved in 2013 to study at the University of Toronto, graduating with a Bachelor's of Music in Jazz Performance (Honours) in 2017. He is a founding member of Toronto brass band Big Smoke Brass, and can be seen performing regularly with them. Zach also enjoys working as a music instructor, teaching students in a variety of settings. He is passionate about sharing his appreciation for music with individuals of all ages and abilities, while encouraging and assisting them in their own musical development. Zach joined Lippert's in 2019.
< Return to Full Staff Directory
Why wait? Sign up today for the best music lessons in East York!
Still unsure? Contact Us with any questions.