We are proud to work with over 35 of the most professional, experienced and qualified music teachers in Toronto! We value the music education of our students, and our teachers.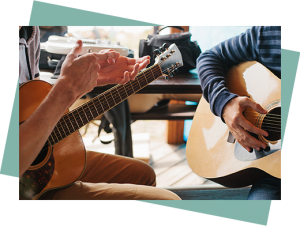 At Lippert, we only work with the most professional, experienced and qualified music teachers in Toronto. Our teachers are talented musicians with experience teaching all genres including classical, jazz, rock, blues, pop and more! They have experience in music education, performance, composition, improvisation, and audio engineering. On almost any given day, one of our teachers is out and about in Toronto making incredible music! All of our teachers are qualified with one, or several, post-secondary degrees in music and/or education. Furthermore, our classical teachers have additional Royal Conservatory of Music accreditation. Lippert teachers offer lessons in guitar, piano, voice, strings, woodwinds, brass, and more. If your instrument is not on the list, contact us and we can connect you with a teacher for your instrument. Our teachers are the heart of our school and have contributed to the success of our music school since 1957.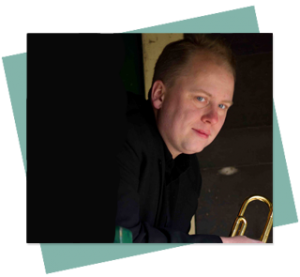 Klaus Anselm | trumpet • theory
Klaus had the privilege of attending Humber College, obtaining an Advanced Diploma in Jazz Studies with Honours as well as a Bachelor of Music. While at Humber, he studied with some of the finest and accomplished players in the country including Steve Crowe, Alastair Kay, Brian O'Kane, and Steve McDade. Humber also exposed Klaus to Composing and Arranging (with Andy Ballantyne and Dave Stillwell), Jazz Pedagogy (with Brian Lillos), and other courses in Music Theory, Improvisation, Aural Training, Jazz History, Solo Performance, Repertoire Development, and many more.
"More"
Following Humber, Klaus obtained his Bachelor of Music in Jazz Studies, which was articulated through Humber College. Klaus has enjoyed teaching private lessons in Kingston and the Greater Toronto area in a multitude of educational settings, ranging from one on one customized lessons as well as one on one lessons in a structured school curriculum to giving group clinics. Sharing the passion of music and trumpet playing with students remains one of Klaus' goals which he continuously evolves with every student.
"Close"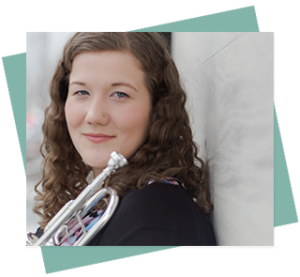 Carlene Brown | trumpet • piano • theory
Based in Toronto, Carlene is a thriving trumpet player and passionate educator. Carlene currently attends the Glenn Gould School of Music on a full tuition scholarship, where she studies with the principal trumpet of the Toronto Symphony Orchestra, Andrew McCandless. Carlene completed her Bachelor of Music in Performance from the University of Toronto, where she studied with Barton Woomert. She has worked with many incredible educators including Anita McAlister, Gillian MacKay, Uri Mayer, Colin Clarke and Jeffery Reynolds. Her dedication to her practice enabled her to perform for some of the world's greatest soloists and orchestral players, such as Håkan Hardenberger, James Thompson, James Ross, Karen Donnelly, Michael Sachs, and Andrew McCandless.
"More"
Recently returning from a tour of Germany and Scotland, Carlene has travelled all over the world with music. She's toured Shanghai, Berlin, Edinburgh, Los Angeles, New York and Vancouver—to name a few. Carlene has performed on the Chicago Symphony Hall, Walt Disney Concert Hall, Carnegie Hall and the Konzerthaus Berlin, one of the top ten concert halls in the world. Holding her Ontario roots close, she loves to perform with local orchestras, and has played with the Ontario Philharmonic, Etobicoke Philharmonic, Mississauga Symphony Orchestra, National Youth Orchestra of Canada, Toronto Symphony Youth Orchestra, Toronto Youth Wind Orchestra, University of Toronto Symphony Orchestra and the Royal Conservatory Orchestra. She is also an active pit musician, and soloist for several churches in the GTA. Carlene began piano lessons when she was 7 years old. She studied and took exams from the Royal Conservatory of Music throughout elementary and high school. She attributes her musical efficiency to her early education in music. Since she values her training so dearly, Carlene greatly supports music education and has taught in a variety of settings. She holds masterclasses for high school and elementary school groups, as well as teaches private lessons for trumpet, piano and theory. Her dedication to both her performance and academia led her to receive many scholarships including, the Town of East Gwillimbury Award, W. Bramwell Smith Memorial Award, University of Toronto Scholar, Walter Homberger Scholarship, Arthur Plettner Scholarship, and a Full Tuition Scholarship to the Glenn Gould School of Music.
"Close"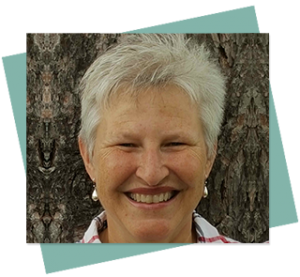 Mary Evered | brass • woodwinds • theory • guitar
Mary studied education and music education at the Faculty of Music at the University of Toronto where she earned a Bachelor of Music degree. From there, she went on to a 33-year career as an elementary and secondary school music teacher. Mary was a founding music teacher at Cardinal Carter Academy for the Arts, and was Head of Music at Cardinal Carter until her retirement in June 2017. As a conductor, Mary has been an 8-time recipient of the Ontario Band Association Conductors' Excellence Award.
"More"
Her bands have won many awards and are the reigning Ontario champions, having placed first in the Ontario Music Festivals Association provincial finals for 2017. In 2014, she conducted the Cardinal Carter Wind Symphony at Carnegie Hall. Mary brings a wealth of experience and creativity to her private studio. She always reminds her students that music is fun…. that's why it is called "playing". A self-professed theory and music history geek, she enthusiastically communicates her love of music to her students. Mary plays trumpet, guitar and ukulele and has done extensive one -on -one tutoring and audition preparation in all wind and percussion instruments.
"Close"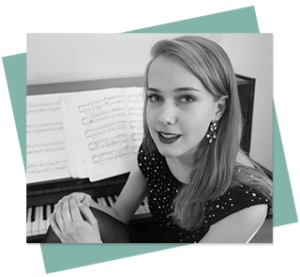 Maia Van Raes | piano • theory • brass
Maia is a classically trained pianist with her Bachelor of Music in Piano from the University of Toronto where she studied with Andrew Markow and Brian McDonagh. In 15 years, she has performed classical compositions from Bach to Chopin, but also enjoys blues, rock and pop and their emphasis on improvisation. In addition to classical music she has performed in orchestras and pit bands for musical productions, such as Richard O'Brien's Rocky Horror Show and Disney's Beauty and the Beast, and most recently accompanied Toronto's Snowdrop Production's The Glass Cage.
"More"
Maia is the current keyboardist and back up vocalist for Toronto band, Sam Taylor and the East End Love, performing in Toronto and across Southern Ontario. She is also working towards completing her ARCT accreditation from the Royal Conservatory of Music. Maia focuses on building a strong technique and draws on a wide variety of musical genres to ensure her students remain motivated and engaged, no matter what their goals are. My goal is to help students become musically literate and confident in their playing, but also understand the value of expressing themselves through music.
"Close"
Why wait? Sign up today for the best music lessons in East York!
Still unsure? Contact Us to book your free consultation or with any questions.