We are proud to work with over 35 of the most professional, experienced and qualified music teachers in Toronto! We value the music education of our students, and our teachers.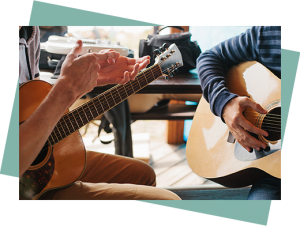 At Lippert, we only work with the most professional, experienced and qualified music teachers in Toronto. Our teachers are talented musicians with experience teaching all genres including classical, jazz, rock, blues, pop and more! They have experience in music education, performance, composition, improvisation, and audio engineering. On almost any given day, one of our teachers is out and about in Toronto making incredible music! All of our teachers are qualified with one, or several, post-secondary degrees in music and/or education. Furthermore, our classical teachers have additional Royal Conservatory of Music accreditation. Lippert teachers offer lessons in guitar, piano, voice, strings, woodwinds, brass, and more. If your instrument is not on the list, contact us and we can connect you with a teacher for your instrument. Our teachers are the heart of our school and have contributed to the success of our music school since 1957.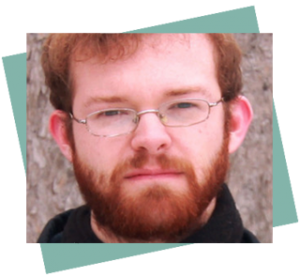 Nick Maclean | piano • composition • theory
Nick is "one of the most gifted young Toronto pianists to come along in the last few years " (Adrean Farrugia, Juno winning jazz pianist) and has quickly become one of the most in demand 20-something piano players in that city's bustling jazz scene. Nick received his Bachelors of Music from Humber College in 2013, having studied with David Restivo, Bernie Senensky and Nancy Walker. He then went on to do a Masters in Jazz Performance at the University of Toronto researching synthesizer pedagogy while studying under David Occhipinti, Andrew Downing, Chris Donnelly and David Braid.
"More"
Braid in particular had an enormous influence on how Maclean approaches playing and composing especially as it relates to solo piano performance. Additional musical influences include the likes of Herbie Hancock, Chick Corea, Brad Meldau, Weather Report, Snarky Puppy, Kneebody, Hiromi Uehara, Art Tatum, Miles Davis, Avishai Cohen (bass), Vijay Iyer, and Michel Camilo. Maclean's debut ensemble Snaggle, a groove-based all-original eclectic electric-jazz project, sports a 6-man lineup, compositional odysseys and is often compared by media to Snarky Puppy. The band has an EP and two full length albums under it's belt the last of which, The Long Slog, was released in 2016 on the award winning record label Browntasauras records and received much praise from luminous figures in the national and international jazz community: "...young pianist Nick Maclean's 6-man electric-jazz group Snaggle is most impressive! The music on Long Slog is very, very challenging, yet groovy, soulful & exploratory at the same time... Extremely well performed, written and executed... Reminds me of a band I used to play in!" - Randy Brecker, multi-Grammy winning trumpet legend "Maclean and the members of Snaggle, with the help of Brownman, have crafted a very personal and compelling musical statement, bursting with wide-ranging influences tied together by a sense of unified purpose, chock-full of hidden treasures and layers to be uncovered through repeated listening. So settle in, close your eyes, and let the voyage unfold." - David Restivo, Canadian jazz piano giant The Nick Maclean Quartet is his straight-ahead hard-swinging quartet featuring internationally acclaimed Brownman Ali on trumpet as well as some of the cities most in demand 20-somethings: Jesse Dietschi on bass and Tyler Goertzen on drums. The Nick Maclean Quartet features compositions from all band members done with a modern twist on the exploratory spirit of Herbie Hancock's primordial 1960's quartet. The quartet has been performing steadily since it's inception in June of 2015 including three performances at the 2016 TD Toronto Jazz Festival. The group will be recording an album of their own in early 2017. Maclean's Solo Piano Project is two years into it's development and is a deep examination of the possibilities and capabilities of the piano. This is one of Nick's most exploratory avenues both as a composer and a performer as it is a medium which offers him complete compositional control. Nick's work draws from a wide range of influences and constantly shifts textures and colours throughout his pieces. Maclean is preparing for a solo album which will be recorded in 2018. The future is bright for this young visionary as he continues his upward ascent in jazz art forms of all shapes and sizes.
"Close"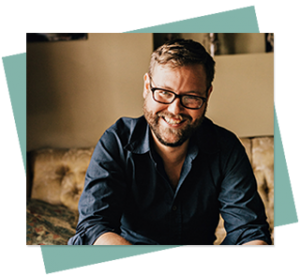 Andy Slade | piano • theory • composition
Andy Slade was born in the Cowichan Valley on beautiful Vancouver Island, BC. He grew up studying classical piano with Ann Mendenhall, and eventually went on to complete a Bachelor's degree at the University of Victoria. After the completion of his undergrad, Andy moved to Xalapa, Mexico to study jazz piano under Edgar Dorantes. Upon his return to Victoria, Andy quickly became a fixture on the west coast music scene, working with musicians like Roy Styffe, Ken Lavigne, Kelby MacNayr, Louise Rose, Wendell Clanton, Monik Nordine, amongst others.
"More"
In 2011, he moved east to pursue a Masters of Music in Montreal and Toronto, where he is active as a performer, educator, composer, and arranger. He had the privilege of studying with Jan Jarcyzk, Andre White, Dave Restivo, and Andrew Downing, all while gaining a reputation as an exciting and creative improviser. He has worked as a pianist in nearly every style of music, playing in Pop, Hip-hop, Orchestral, Funk, Choral, Folk, and Jazz projects across Canada. His choral compositions have been performed in Montreal, Toronto, and Victoria, to great acclaim. Andy has performed at several of the TD International Jazz Festivals in Victoria, BC, as well as the 2014 Nuit Blanche in Toronto, ON. As an author and educator, he has designed and written a series of piano curriculum books targeted at beginner pianists for Violet Anamnesis Publications in San Diego, California. Currently, Andy is living, teaching and studying in Toronto.
www.andrewslade.ca
"Close"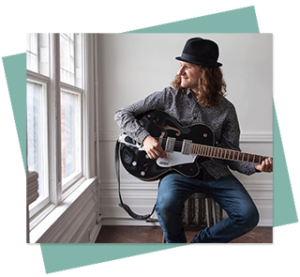 Sam Taylor | guitar • voice • bass • composition • recording
A young Canadian talent, Taylor's career began at a very early age. Born and raised in St. Thomas, Ontario, Taylor started singing and performing live at the tender age of seven. Think Bobby Darin or Frank Sinatra, complete with fedora….at seven! His career escalated quickly and by the age of nine he was performing with Orchestra London. At twelve he recorded his first single, Smile, and was winning local talent shows (even placing ahead of Justin Bieber occasionally.) During his Fanshawe College years, Taylor wrote the song Loaded Gun which was picked up by the DeGrassi series.
"More"
After graduating he relocated to Toronto in 2011 and hasn't looked back. He performs his "new blues" with his Toronto band The East End Love and as a solo artist, in clubs across the Greater Toronto Area including the famed Hugh's Room Live, Cherry Cola's and the Hard Rock Cafe. He has also had many opportunities to perform with classic artists such as Robbie Lane and The Disciples, members of Crowbar and even the late Bobby Curtola. Taylor recently opened for Maple Blues Guitarist of The Year David Gogo and has shared a stage with Toney Springer, Jerome Godboo, Greg Godovitz, Gordon Lightfoot, David Wilcox and many others. Taylor released his first EP, The Sound in February of 2016 and his first full-length album, What You Heard, recorded in a single day, in June 2016. A frequent live performer on Zoomer Radio 96.7AM, Taylor connects to audiences with his sense of humor and sincerity, both in person and through the airwaves. His music comes from the heart and you feel it with every note he plays. Sam's objective as a teacher at Lippert is to pass on knowledge to students in a fresh and fun environment. While specializing in blues, rock and pop, Sam will do his best to adapt to any student's individual needs and learning style.
"Close"
Why wait? Sign up today for the best music lessons in East York!
Still unsure? Contact Us to book your free consultation or with any questions.