We are proud to work with over 35 of the most professional, experienced and qualified music teachers in Toronto! We value the music education of our students, and our teachers.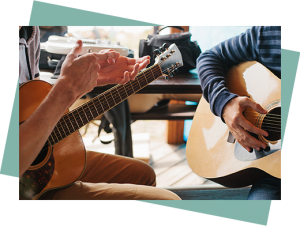 At Lippert, we only work with the most professional, experienced and qualified music teachers in Toronto. Our teachers are talented musicians with experience teaching all genres including classical, jazz, rock, blues, pop and more! They have experience in music education, performance, composition, improvisation, and audio engineering. On almost any given day, one of our teachers is out and about in Toronto making incredible music! All of our teachers are qualified with one, or several, post-secondary degrees in music and/or education. Furthermore, our classical teachers have additional Royal Conservatory of Music accreditation. Lippert teachers offer lessons in guitar, piano, voice, strings, woodwinds, brass, and more. If your instrument is not on the list, contact us and we can connect you with a teacher for your instrument. Our teachers are the heart of our school and have contributed to the success of our music school since 1957.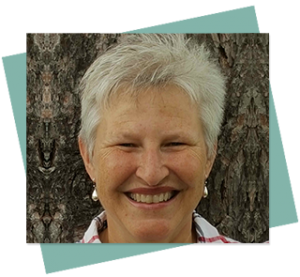 Mary Evered | brass • woodwinds • theory • guitar
Mary studied education and music education at the Faculty of Music at the University of Toronto where she earned a Bachelor of Music degree. From there, she went on to a 33-year career as an elementary and secondary school music teacher. Mary was a founding music teacher at Cardinal Carter Academy for the Arts, and was Head of Music at Cardinal Carter until her retirement in June 2017. As a conductor, Mary has been an 8-time recipient of the Ontario Band Association Conductors' Excellence Award.
"More"
Her bands have won many awards and are the reigning Ontario champions, having placed first in the Ontario Music Festivals Association provincial finals for 2017. In 2014, she conducted the Cardinal Carter Wind Symphony at Carnegie Hall. Mary brings a wealth of experience and creativity to her private studio. She always reminds her students that music is fun…. that's why it is called "playing". A self-professed theory and music history geek, she enthusiastically communicates her love of music to her students. Mary plays trumpet, guitar and ukulele and has done extensive one -on -one tutoring and audition preparation in all wind and percussion instruments.
"Close"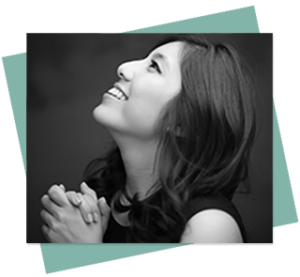 Michelle Kim (ON LEAVE) | advanced piano • flute • theory
As a pianist and principal flautist of the National Concert Band, Michelle has performed in National Arts Centre in Ottawa and Chan Centre for the Arts in Vancouver. For her solo or ensemble performances, she has performed at Metro Convention Centre, Toronto Centre for the Arts, Nuit Blanche, and Living Arts Centre. Outside of Canada, Michelle has been invited to perform as a soloist in Spain, Austria and in USA. She is an active soloist as well as an accompanist/collaborator. She enjoys collaborating with singers, flautists and violinists.
"More"
Despite being gifted at both instruments, Michelle decided to major in piano performance and has received Bachelor of Music in Performance, Advanced Certificate for Performance and Master of Music in Performance. During her studies, she has received numerous scholarships such as Greta Kraus Scholarship, David and Summer Beach Award Scholarship, Faculty of Music Fellowship, Simmonds Graduate Fellowship and many more. As a teacher, Michelle has a set order of curriculum for each lesson. She focuses on building technique and musicality. Michelle especially likes to work on building finger strength and hand shapes so students have control even when they are playing difficult or fast passages. In addition, Michelle works on analyzing musical structure, phrasing, and articulation by applying different types of techniques students have acquired. In terms of repertoire, Michelle encourages her students to explore various types of musical genre such as musical, pop songs, or jazz to broaden musical horizon.
"Close"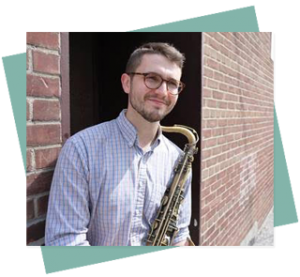 John Nicholson | saxophone • flute • clarinet • piano • voice
John grew up in the suburbs of Vancouver and graduated from Capilano University in 2014 with a degree in Jazz Performance. That Summer, John moved to Toronto, where he has become an in-demand side musician known for his sound and versatility. In the Spring of 2018, John graduated with a Masters Degree in Jazz Performance from the University of Toronto.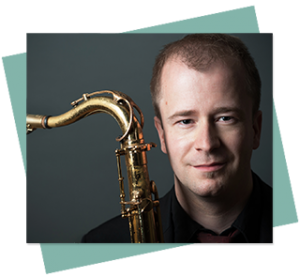 Mike Wark | saxophone • flute • clarinet • theory
Saxophonist/woodwind doubler, composer/arranger, and music educator Mike received his B.Mus. (Jazz Studies) from Thompson Rivers University/Humber College, and M.Mus. (Jazz Performance) from University of Toronto.  He has studied saxophone with Don Palmer, Mark Promane, Kelly Jefferson, Pat LaBarbera, Kirk MacDonald, Mike Murley, as well as flute studies with former T.S.O. flautist Virginia Markson, and improvisation with international saxophonist/jazz pedagogue Dave Liebman.          
"More"
As a versatile musician on the Toronto scene, Mike has worked with the likes of Nova Sinfonia, Luis Mario Ochoa and Cimarron, Toronto Jazz Orchestra, NOJO, Jane Bunnett, Danny Marks, Persian-Pop star "Sattar," children's entertainer/TV star Fred Penner, and has been able to share the stage with jazz greats Randy Brecker, Steve Gadd, Dave Liebman, Ralph Alessi, and Vince Mendoza.  He has performed on many stages throughout Canada, US, and Cuba, numerous international jazz and blues festivals, pit orchestras for musical theatre, and can be heard jingles, film soundtracks, and numerous albums.  Mike currently keeps busy teaching, writing, and performing with a variety of ensembles in Toronto.
www.mikewark.com
"Close"
Why wait? Sign up today for the best music lessons in East York!
Still unsure? Contact Us to book your free consultation or with any questions.