We are proud to work with over 35 of the most professional, experienced and qualified music teachers in Toronto! We value the music education of our students, and our teachers.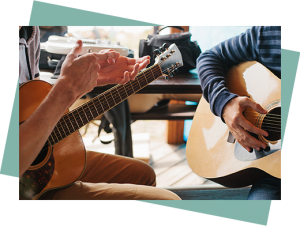 At Lippert, we only work with the most professional, experienced and qualified music teachers in Toronto. Our teachers are talented musicians with experience teaching all genres including classical, jazz, rock, blues, pop and more! They have experience in music education, performance, composition, improvisation, and audio engineering. On almost any given day, one of our teachers is out and about in Toronto making incredible music! All of our teachers are qualified with one, or several, post-secondary degrees in music and/or education. Furthermore, our classical teachers have additional Royal Conservatory of Music accreditation. Lippert teachers offer lessons in guitar, piano, voice, strings, woodwinds, brass, and more. If your instrument is not on the list, contact us and we can connect you with a teacher for your instrument. Our teachers are the heart of our school and have contributed to the success of our music school since 1957.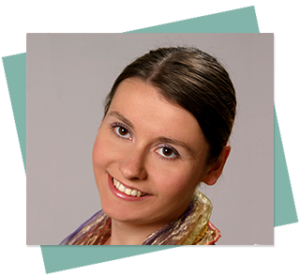 Anna Kwiatkowska | violin • viola • voice • theory
Anna is a graduate of two majors. In 2004 she received a diploma (M.Mus.) in viola at the Faculty of Instrumental Studies from the Music Academy in Lodz, Poland, while in 2005 she graduated from the Faculty of Vocal and Acting Performance at the Academy (M.Mus.).After completing her studies in Poland, Ms Kwiatkowska continued her education at the University of California in Los Angeles, Ca (UCLA) at the Faculty of Opera Performance.
"More"
Anna's operatic roles include: Tytania in Britten's "Midsummernight's dream", Rosine in Rossini's "The Barber of Seville", Despina in Mozart's "Cosi fan tutte", Sandrine in "La Cecchina" by Piccini. Her Canadian performances include Opera Atelier's production of "La Clemenza di Tito" (chorus), Ottawa International Chamber Festival (selection of Chopin songs accompanied by Mr. James Parker from Gryphon trio) and Tafelmusik Choir's performance of Beethoven's "Mass in C" conducted by Kent Nagano. Ms. Kwiatkowska is also a soprano soloist/section leader at St.Paul's Bloor Street church in Toronto and with the Toronto Chamber Choir directed by Lucas Harris. Besides performing, Anna enjoys teaching and has had 9 years of teaching experience in Canada as a violin, viola, voice and piano instructor.
"Close"
Ivana Popovic | violin • viola • theory
Ivana is a violinist, composer and performer from Serbia, now based in Toronto. She has performed her compositions with a variety of ensembles in Europe and Canada, and has written music for theatre and film."As a violinist and composer, I look at the world as the center of my inspiration. Creations are the essence of my endeavours, sounds and words my favourite tools. I am passionate about intimate art forms – chamber music and short stories." -Ivana
"More"
Ivana is the member of The Junction Trio, ensemble-in-residence at historic St Anne's Church and channeling her gipsy spirit as a violinist with Viva Mexico Mariachi. She is also a cast member in the upcoming production of Grab 'Em By The P**** Or How To Stop Worrying & Love The Bomb by the Theatre Artaud. As an artistic director of the Art Strollers Classical Music Series, she is currently writing an opera for babies and toddlers. In her spare time, Ivana is pursuing writing sci-fi short stories.
www.ivanapopovic.com
"Close"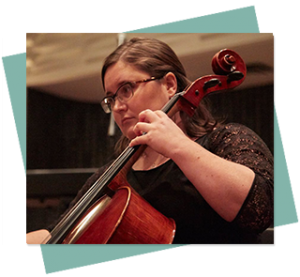 Sarah Steeves | cello • theory
Sarah has been a part of the Lippert Music Centre community since 2009. Originally from Strathmore, Alberta, Sarah currently resides in Toronto where she performs with Sinfonia Toronto and the Ton Beau String Quartet. As a member of the TBSQ, Sarah has participated in residencies and programs at the Arts & Letters Club, the Banff Centre, Stanford University and Wilfrid Laurier University.
"More"
She has also performed with the Banff Summer Festival Orchestra, Britten Pears Orchestra, Jeunesses Musicales World Orchestra, National Youth Orchestra of Canada, Orchestra London the Sudbury Symphony Orchestra and the Youth Orchestra of the Americas touring countries including Canada, China, Germany, Mexico, New Zealand, Spain, the United Kingdom and the USA. Currently pursuing her doctoral studies at the University of Toronto with Shauna Rolston, she completed her Masters in Music at McGill University with Brian Manker. As a registered Suzuki teacher, Sarah has received training at the Alberta Suzuki Strings Institute, the Chicago Suzuki Institute and the Royal Conservatory. As a teacher internationally, Sarah is participating in the 2013-14 Youth Orchestra of the Americas Global Leaders program and in 2010 coached at Brazil's Neojibá project.
"Close"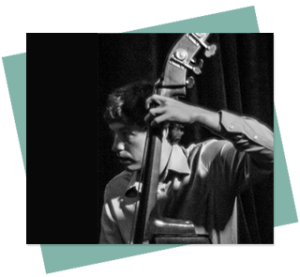 Connor Walsh | bass • guitar • theory
Connor Walsh is a jazz, pop, and folk bass and guitar teacher from Edmonton, Alberta. In 2011, he earned a diploma in contemporary music performance from Grant MacEwan University, and completed a Bachelor of Music in jazz performance at the University of Toronto in 2014. Performing with small jazz combos, folk groups, rock bands, and jazz orchestras, he has played tours across Alberta, Saskatchewan, Ontario, and Quebec.
"More"
His musical credits also include a musical production which was featured at Edmonton's Fringe Festival and Citadel Theatre, seven studio albums among other recording projects, and performances at the Edmonton and Ottawa jazz festivals. In addition to performing in various musical settings, Connor has been teaching private lessons and clinics in Alberta, Saskatchewan, and Ontario for the past seven years. In the summer of 2014, he was selected to perform at the Ottawa Jazz Festival as a member of the TD Jazz Youth Summit. Connor can often be seen performing at local venues such as the Dakota Tavern, Cameron House, the Emmet Ray, and many others.
"Close"
Why wait? Sign up today for the best music lessons in East York!
Still unsure? Contact Us to book your free consultation or with any questions.