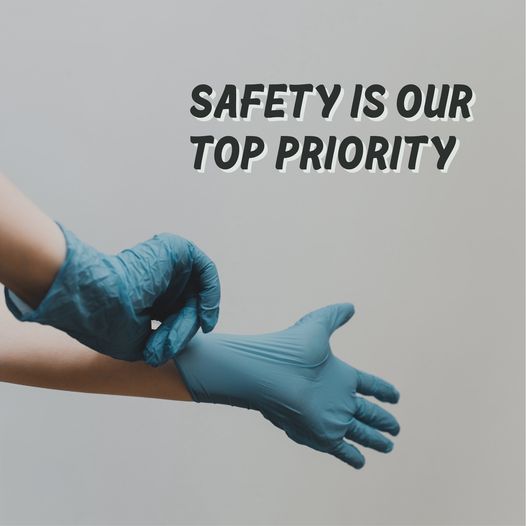 Safety is our top priority as we return to in-person learning this September!
That means each lesson room will be equipped with an air purifier, all of teachers are fully vaccinated, routine sanitization of lesson rooms, and more.
Please see below a complete list of the health and safety measures we will be taking. If you have any questions do not hesitate to call or email our offices!
Thank you for taking lessons with Lippert Music.
Lesson Procedure
Masks required. If no mask, you will not be allowed entry.
Use hand sanitizer when you enter. We will have some, however, you are encouraged to bring your own.
Remove shoes upon entry and place in a bag you have brought with you. We encourage you to bring indoor shoes.
Students will bring their belongings into the classroom with them, including coats.
Students, especially younger ones, must be aware that they are to handle/touch their own things. Please ask permission before using/touching any Lippert equipment.
There is no waiting room. Parents will drop off their children and pick up from the designated door. Special arrangements with the office must be made if a parent has to attend.
It is the responsibility of the student to check their lesson reminder to know where their classroom is.
Vaccination status required for in-person lessons. If you do not wish to share, lessons will be online. Thank you for your cooperation in keeping us safe. Please submit through the questionnaire
For More School Policies: Click Here
Health and Safety
All of our teachers and staff are double vaccinated.
If you have travelled outside the country, kindly follow government protocol
If you are ill, do not attend your lesson. Switch to online lessons or schedule a make-up.
Lippert's has purchased equipment and established new cleaning protocols to increase safety for our teachers, staff and students. This includes plexiglass, barriers and air purifiers. There are windows in every classroom at Pape. Please note we were "Clean before clean was cool". Pianos, touch points and bathrooms were always disinfected at least once daily, along with vacuuming and other chores. Mrs. Lippert taught us well!
Notes
No food or drink allowed in the school.
Bathroom is for staff use only. Speak to our office staff if needed.
Students must provide their own instrument, with the exception of piano.
Bring your own books/accessories. Accessories for instruments other than piano include: microphones, drum sticks, picks, patch chords. Please ensure your name is on your equipment. Visit https://www.lippertmusic.ca/collections/all for items you will need for your lessons.