We are proud to work with over 35 of the most professional, experienced and qualified music teachers in Toronto! We value the music education of our students, and our teachers.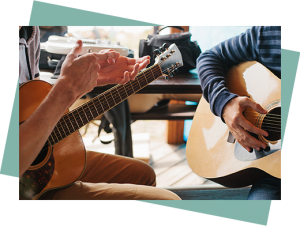 At Lippert, we only work with the most professional, experienced and qualified music teachers in Toronto. Our teachers are talented musicians with experience teaching all genres including classical, jazz, rock, blues, pop and more! They have experience in music education, performance, composition, improvisation, and audio engineering. On almost any given day, one of our teachers is out and about in Toronto making incredible music! All of our teachers are qualified with one, or several, post-secondary degrees in music and/or education. Furthermore, our classical teachers have additional Royal Conservatory of Music accreditation. Lippert teachers offer lessons in guitar, piano, voice, strings, woodwinds, brass, and more. If your instrument is not on the list, contact us and we can connect you with a teacher for your instrument. Our teachers are the heart of our school and have contributed to the success of our music school since 1957.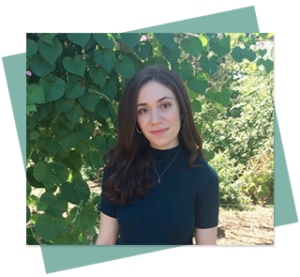 Catherine Alulio | voice • piano • theory
Catherine is a recent graduate of the University of Toronto where she has completed a Bachelor of Music in classical voice where she studied under the tutelage of renowned vocalists Monica Whicher and Mark Daboll. Over the past four years Catherine has enjoyed a career performing classical music with the MacMillan Singers, the University of Toronto Women's Chamber Choir, Opera York, the University of Toronto Opera Chorus, and the Canadian Children's Opera Company. In addition to performing, Catherine has been teaching for the past three years.
"More"
Having herself started playing piano at the age of 10, music has always been an important part of Catherine's life. She hopes to share her experience and love of music through education.
"Close"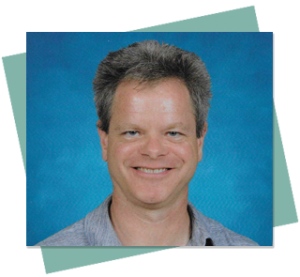 Chris Bailey | guitar • ukulele • percussion • voice
Chris has been teaching music of one kind or another for over 25 years. He specializes in guitar and ukulele, but also teaches voice, piano, violin, African drumming, and percussion. He teaches music and drama for the Toronto District School Board, and greatly enjoys instilling his passion for all things musical in his students. He has performed with many great Canadian jazz musicians, most recently singer/pianist/composer Laila Biali.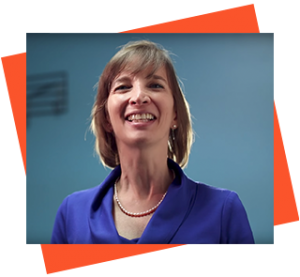 Charleen Beard | Director | voice • piano • theory
Charleen holds a Masters Degree in Music Education, Bachelor Degrees in both Music and Education, an ARCT in piano, and a Grade 9 Vocal Performance Certificate from the Royal Conservatory of Music. She has had extensive experience teaching privately and in the classroom, conducting, performing, adjudicating, and giving vocal clinics. Her teaching experience includes teaching with the TDSB for more than a decade. As a teacher, Charleen has a keen understanding of, and enjoys working with, all levels of musicians.
"More"
Her philosophy is that every person has the potential to learn and develop musicianship to its fullest, while having fun. As an administrator, her hard work and dedication has brought Lippert's to the high level of teaching and performance that it maintains today. Charleen is also a Board Member of the Pape Village Business Improvement Area and is an active volunteer in the community. Her contributions have included conducting a children's choir, the Toronto Children's Chorus, and volunteering for Habitat for Humanity.
"Close"
Maciej Bujnowicz | voice • piano • guitar
Finalist of the 2010 NYCO Mozart Vocal Competition in Toronto and the 2004 International Brahms Competition in Poertschach, Austria, baritone – Maciej Bujnowicz – is a recent graduate of the University of Ottawa, in the Master of Music program in performance. Maciej is also a graduate of the Glenn Gould Schoool of the Royal Conservatory of Music in Toronto (studio of prof. Jean MacPhail) and he holds a diploma from Bacewicz's Music Academy in Poland.
"More"
Maciej's recent performance highlight includes baritone solo in Haendel's Messiah with Musikay, conducted by Stephane Potvin. He was also a soloist in Faure's Requiem with a Hart House Chorus, conducted by David Bowser at the University of Toronto. Maciej is a member of the Opera Atelier choir, he took part in productions of the Marriage of Figaro, Don Giovanni, La Clemenza di Tito directed by Marshall Pynkoski. His recent operatic roles include: Don Alfonso in Mozart's Cosi fan tutte at the University of Ottawa and Giove in the Glenn Gould School's opera production - La Calisto by Francesco Cavalli. As a part of the Glenn Gould School's Opera Workshop, Maciej performed the role of Podestat and Don Inigo Gomez (Le docteur Miracle) and M. Ravel's L'heure espagnole as well as the role of Pandolfe in Massenet's Cendrillon and Johny in Martinu's Comedy on the bridge. Maciej Bujnowicz took part in many concerts, performances and solo recitals in Canada, he has already been heard on the concert stage performing at the two Canadian Music Festivals: Ottawa Chamber Music Festival and Music Niagara Festival. Besides performing, Maciej enjoys teaching voice, piano and guitar. He has had six years of teaching experience in Canada. Maciej has worked with students of all ages, helping them master their voice, guitar or piano skills in musical genres ranging from classical, gospel, music theatre, and folk songs. This year, Maciej joins the Pax Christi Chorale as a choral lead for their 2018/2019 season, and will also be joining the St. James Cathedral Choir.
"Close"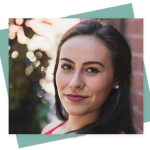 Kayla Campuzano-Ruiz | voice • piano
Kayla is born and raised in Toronto, Ontario. She studied piano and voice at the Royal Conservatory of Music, as well as guitar and voice at Lippert Music Centre Inc. Additionally, she attended Cardinal Carter Academy for the Arts where she studied voice. Kayla has always had a passion for music and decided to continue to pursue it after graduating high school, and she has just completed her BFA Honours program in Music, Classical Performance for Voice at York University in 2016. In 2015, Kayla participated in a European tour with York University's Chamber Choir.
"More"
She has sung with the Ottawa Bach Choir under the direction of Dr. Lisette Canton in productions of J.S. Bach's Mass in B Minor, Toronto's Luminato Festival (with guest conductor, David Fallis in a massed choir) and in China where she had the honour of performing in the opening ceremonies of the "Meet in Beijing Arts Festival" in Beijing and Shanghai, China. This was at the special invitation of the First Lady of China, to represent Canada as the feature country in the festival this year. As well as being a classical trained singer, Kayla is also Co-Director of York University's "Wibi A Cappella", Canada's longest running collegiate a cappella group. Kayla has returned to York University for a fifth year to continue to study to further enhance her skills in preparation for a master's degree, whether it is in Early Music or Music Therapy.
"Close"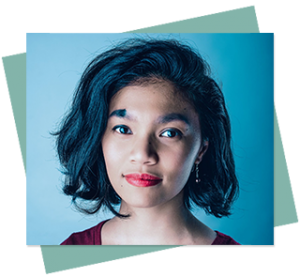 Belinda Corpuz (ON LEAVE) | voice • piano • theory
Belinda is a Toronto-based multidisciplinary artist: vocalist/musician, composer, actor, and music instructor. As a musician, Belinda has performed in various venues such as Burdock Music Hall, Cameron House, Voodoo Child, and more, with her band (under her name) and other collaborative music groups. She holds a Bachelor of Music in Performance – Jazz Voice from the University of Toronto - Faculty of Music. As an actor, Belinda is an active member of professional Filipino-Canadian theatre company, Carlos Bulosan Theatre, as artistic associate and resident artist.
"More"
This spring, Belinda released her debut EP, "all i am". Her album has garnered attention with an exclusive feature on CBC Radio's Fresh Air. Her single "Waiting" was also featured on CBC Radio's Metro Morning. For more info and updates, visit
www.belindacorpuz.com
.
"Close"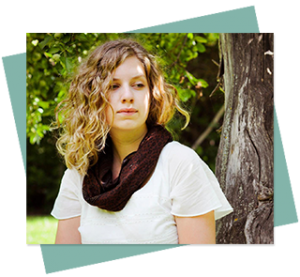 Danielle Knibbe | voice • piano
Danielle is a singer-songwriter from Edmonton Alberta. After graduating from Grant MacEwan University with diplomas in Composition and Recording Engineering she relocated to Toronto. Danielle has been performing since the age of 12 and has studied various instruments including piano, viola, guitar and voice. She performs around Toronto in various ensembles, including her solo project. Her compositions have been featured in short films, a musical, and on 3 independently released albums.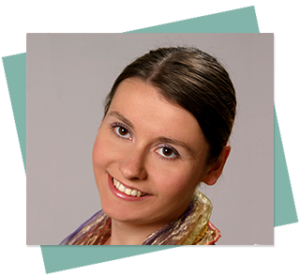 Anna Kwiatkowska | violin • viola • voice • theory
Anna is a graduate of two majors. In 2004 she received a diploma (M.Mus.) in viola at the Faculty of Instrumental Studies from the Music Academy in Lodz, Poland, while in 2005 she graduated from the Faculty of Vocal and Acting Performance at the Academy (M.Mus.). After completing her studies in Poland, Ms Kwiatkowska continued her education at the University of California in Los Angeles, Ca (UCLA) at the Faculty of Opera Performance.
"More"
Anna's operatic roles include: Tytania in Britten's "Midsummernight's dream", Rosine in Rossini's "The Barber of Seville", Despina in Mozart's "Cosi fan tutte", Sandrine in "La Cecchina" by Piccini. Her Canadian performances include Opera Atelier's production of "La Clemenza di Tito" (chorus), Ottawa International Chamber Festival (selection of Chopin songs accompanied by Mr. James Parker from Gryphon trio) and Tafelmusik Choir's performance of Beethoven's "Mass in C" conducted by Kent Nagano. Ms. Kwiatkowska is also a soprano soloist/section leader at St.Paul's Bloor Street church in Toronto and with the Toronto Chamber Choir directed by Lucas Harris. Besides performing, Anna enjoys teaching and has had 9 years of teaching experience in Canada as a violin, viola, voice and piano instructor.
"Close"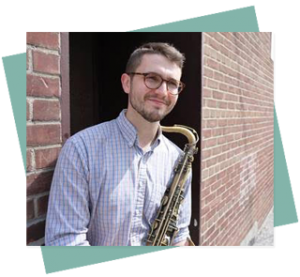 John Nicholson | saxophone • flute • clarinet • piano • voice
John grew up in the suburbs of Vancouver and graduated from Capilano University in 2014 with a degree in Jazz Performance. That Summer, John moved to Toronto, where he has become an in-demand side musician known for his sound and versatility. In the Spring of 2018, John graduated with a Masters Degree in Jazz Performance from the University of Toronto.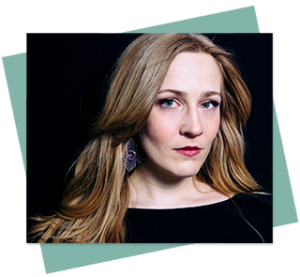 Whitney O'Hearn | voice • piano • theory
Whitney "has a warm and expressive voice and an amazing sense of line." (Ottawa Citizen). She is a graduate from the University of Ottawa where she studied with Sandra Graham. She recently completed further graduate studies at the University of Toronto with Daniel Taylor and Wendy Nielsen. Whitney has performed the roles of The Sorceress (Dido and Aeneas) with Schola Cantorum, and Mercedes in the wildly successful Carmen On Tap, as well as the alto solo in Duruflé's Requiem with the Ottawa Choral Society.
"More"
She has been heard with Ottawa Chamberfest, Festival Pontiac Enchanté, and The Canadian Guitar Quartet. She is an Alumni of the NAC SMI Young Artist Program. Whitney is a founding member of Collectìf (collectiftoronto.com), an ensemble presenting art song as theatre which has just completed its highly successful inaugural season. Recently, Whitney joined soprano Stephanie Higgins on a Canadian east coast summer recital tour of romantic French and Spanish repertoire. In the 2016-2017 season, Whitney will be featured as the alto soloist for Handel's Messiah with Saint Thomas Choral Connection, the mezzo soloist with The Talisker Players in their presentation of "Land of the Silver Birch", as well as staged productions of settings of Fête Gallants in the Richard Bradshaw Amphitheatre at the Four Seasons Centre with Collectif.
www.whitneyohearn.com
"Close"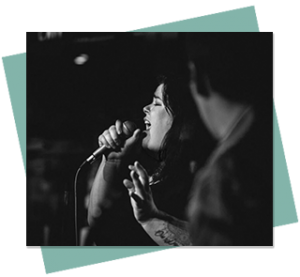 Jenna Pinard | voice • piano
Jenna Marie has a great passion for building inclusive music communities and thrives to promote safe and equal opportunity for all through the students she teaches, the bands she leads, music she writes and jams she hosts. With smooth-sounding jazz and rich r&b vocals, a wide vocal range and passionate performances, Jenna Marie has a voice that hints at Sarah Vaughan and Aretha Franklin but is distinctly her own. Originally from Montreal QC, Jenna Marie now lives in Toronto and is completing her final year of an undergraduate degree at the University of Toronto in Jazz Voice Performance.
"More"
Jenna Marie is a bandleader, arranger, songwriter, improviser and educator. She will be releasing her first full length album in summer 2019 with longtime collaborator Jay Yoo. She is involved in musical projects such as the Jenna Marie Trio, Jenna Marie Sings R&B, the Element Choir and Jazz United Jam. She is also the feature singer for the Hart House Big Band.
"Close"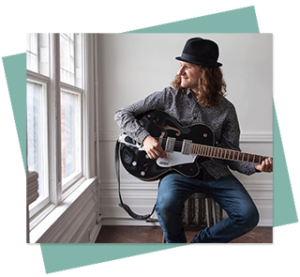 Sam Taylor | guitar • voice • bass • composition • recording
A young Canadian talent, Taylor's career began at a very early age. Born and raised in St. Thomas, Ontario, Taylor started singing and performing live at the tender age of seven. Think Bobby Darin or Frank Sinatra, complete with fedora….at seven! His career escalated quickly and by the age of nine he was performing with Orchestra London. At twelve he recorded his first single, Smile, and was winning local talent shows (even placing ahead of Justin Bieber occasionally.) During his Fanshawe College years, Taylor wrote the song Loaded Gun which was picked up by the DeGrassi series.
"More"
After graduating he relocated to Toronto in 2011 and hasn't looked back. He performs his "new blues" with his Toronto band The East End Love and as a solo artist, in clubs across the Greater Toronto Area including the famed Hugh's Room Live, Cherry Cola's and the Hard Rock Cafe. He has also had many opportunities to perform with classic artists such as Robbie Lane and The Disciples, members of Crowbar and even the late Bobby Curtola. Taylor recently opened for Maple Blues Guitarist of The Year David Gogo and has shared a stage with Toney Springer, Jerome Godboo, Greg Godovitz, Gordon Lightfoot, David Wilcox and many others. Taylor released his first EP, The Sound in February of 2016 and his first full-length album, What You Heard, recorded in a single day, in June 2016. A frequent live performer on Zoomer Radio 96.7AM, Taylor connects to audiences with his sense of humor and sincerity, both in person and through the airwaves. His music comes from the heart and you feel it with every note he plays. Sam's objective as a teacher at Lippert is to pass on knowledge to students in a fresh and fun environment. While specializing in blues, rock and pop, Sam will do his best to adapt to any student's individual needs and learning style.
"Close"
Why wait? Sign up today for the best music lessons in East York!
Still unsure? Contact Us to book your free consultation or with any questions.