We are proud to work with over 35 of the most professional, experienced and qualified music teachers in Toronto! We value the music education of our students, and our teachers.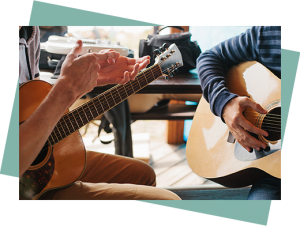 At Lippert, we only work with the most professional, experienced and qualified music teachers in Toronto. Our teachers are talented musicians with experience teaching all genres including classical, jazz, rock, blues, pop and more! They have experience in music education, performance, composition, improvisation, and audio engineering. On almost any given day, one of our teachers is out and about in Toronto making incredible music! All of our teachers are qualified with one, or several, post-secondary degrees in music and/or education. Furthermore, our classical teachers have additional Royal Conservatory of Music accreditation. Lippert teachers offer lessons in guitar, piano, voice, strings, woodwinds, brass, and more. If your instrument is not on the list, contact us and we can connect you with a teacher for your instrument. Our teachers are the heart of our school and have contributed to the success of our music school since 1957.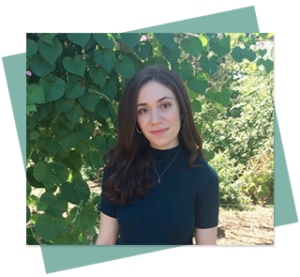 Catherine Alulio | voice • piano • theory
Catherine is a recent graduate of the University of Toronto where she has completed a Bachelor of Music in classical voice where she studied under the tutelage of renowned vocalists Monica Whicher and Mark Daboll. Over the past four years Catherine has enjoyed a career performing classical music with the MacMillan Singers, the University of Toronto Women's Chamber Choir, Opera York, the University of Toronto Opera Chorus, and the Canadian Children's Opera Company. In addition to performing, Catherine has been teaching for the past three years.
"More"
Having herself started playing piano at the age of 10, music has always been an important part of Catherine's life. She hopes to share her experience and love of music through education.
"Close"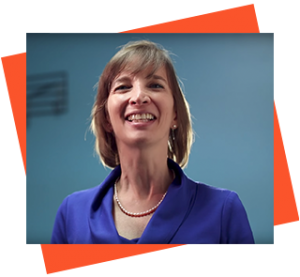 Charleen Beard | Director | voice • piano • theory
Charleen holds a Masters Degree in Music Education, Bachelor Degrees in both Music and Education, an ARCT in piano, and a Grade 9 Vocal Performance Certificate from the Royal Conservatory of Music. She has had extensive experience teaching privately and in the classroom, conducting, performing, adjudicating, and giving vocal clinics. Her teaching experience includes teaching with the TDSB for more than a decade. As a teacher, Charleen has a keen understanding of, and enjoys working with, all levels of musicians.
"More"
Her philosophy is that every person has the potential to learn and develop musicianship to its fullest, while having fun. As an administrator, her hard work and dedication has brought Lippert's to the high level of teaching and performance that it maintains today. Charleen is also a Board Member of the Pape Village Business Improvement Area and is an active volunteer in the community. Her contributions have included conducting a children's choir, the Toronto Children's Chorus, and volunteering for Habitat for Humanity.
"Close"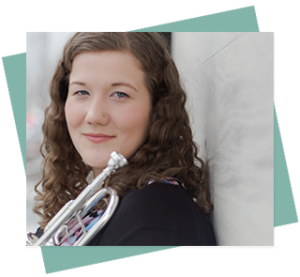 Carlene Brown | trumpet • piano • theory
Based in Toronto, Carlene is a thriving trumpet player and passionate educator. Carlene currently attends the Glenn Gould School of Music on a full tuition scholarship, where she studies with the principal trumpet of the Toronto Symphony Orchestra, Andrew McCandless. Carlene completed her Bachelor of Music in Performance from the University of Toronto, where she studied with Barton Woomert. She has worked with many incredible educators including Anita McAlister, Gillian MacKay, Uri Mayer, Colin Clarke and Jeffery Reynolds. Her dedication to her practice enabled her to perform for some of the world's greatest soloists and orchestral players, such as Håkan Hardenberger, James Thompson, James Ross, Karen Donnelly, Michael Sachs, and Andrew McCandless.
"More"
Recently returning from a tour of Germany and Scotland, Carlene has travelled all over the world with music. She's toured Shanghai, Berlin, Edinburgh, Los Angeles, New York and Vancouver—to name a few. Carlene has performed on the Chicago Symphony Hall, Walt Disney Concert Hall, Carnegie Hall and the Konzerthaus Berlin, one of the top ten concert halls in the world. Holding her Ontario roots close, she loves to perform with local orchestras, and has played with the Ontario Philharmonic, Etobicoke Philharmonic, Mississauga Symphony Orchestra, National Youth Orchestra of Canada, Toronto Symphony Youth Orchestra, Toronto Youth Wind Orchestra, University of Toronto Symphony Orchestra and the Royal Conservatory Orchestra. She is also an active pit musician, and soloist for several churches in the GTA. Carlene began piano lessons when she was 7 years old. She studied and took exams from the Royal Conservatory of Music throughout elementary and high school. She attributes her musical efficiency to her early education in music. Since she values her training so dearly, Carlene greatly supports music education and has taught in a variety of settings. She holds masterclasses for high school and elementary school groups, as well as teaches private lessons for trumpet, piano and theory. Her dedication to both her performance and academia led her to receive many scholarships including, the Town of East Gwillimbury Award, W. Bramwell Smith Memorial Award, University of Toronto Scholar, Walter Homberger Scholarship, Arthur Plettner Scholarship, and a Full Tuition Scholarship to the Glenn Gould School of Music.
"Close"
Maciej Bujnowicz | voice • piano • guitar
Finalist of the 2010 NYCO Mozart Vocal Competition in Toronto and the 2004 International Brahms Competition in Poertschach, Austria, baritone – Maciej Bujnowicz – is a recent graduate of the University of Ottawa, in the Master of Music program in performance. Maciej is also a graduate of the Glenn Gould Schoool of the Royal Conservatory of Music in Toronto (studio of prof. Jean MacPhail) and he holds a diploma from Bacewicz's Music Academy in Poland.
"More"
Maciej's recent performance highlight includes baritone solo in Haendel's Messiah with Musikay, conducted by Stephane Potvin. He was also a soloist in Faure's Requiem with a Hart House Chorus, conducted by David Bowser at the University of Toronto. Maciej is a member of the Opera Atelier choir, he took part in productions of the Marriage of Figaro, Don Giovanni, La Clemenza di Tito directed by Marshall Pynkoski. His recent operatic roles include: Don Alfonso in Mozart's Cosi fan tutte at the University of Ottawa and Giove in the Glenn Gould School's opera production - La Calisto by Francesco Cavalli. As a part of the Glenn Gould School's Opera Workshop, Maciej performed the role of Podestat and Don Inigo Gomez (Le docteur Miracle) and M. Ravel's L'heure espagnole as well as the role of Pandolfe in Massenet's Cendrillon and Johny in Martinu's Comedy on the bridge. Maciej Bujnowicz took part in many concerts, performances and solo recitals in Canada, he has already been heard on the concert stage performing at the two Canadian Music Festivals: Ottawa Chamber Music Festival and Music Niagara Festival. Besides performing, Maciej enjoys teaching voice, piano and guitar. He has had six years of teaching experience in Canada. Maciej has worked with students of all ages, helping them master their voice, guitar or piano skills in musical genres ranging from classical, gospel, music theatre, and folk songs. This year, Maciej joins the Pax Christi Chorale as a choral lead for their 2018/2019 season, and will also be joining the St. James Cathedral Choir.
"Close"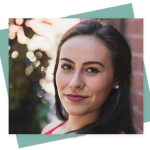 Kayla Campuzano-Ruiz | voice • piano
Kayla is born and raised in Toronto, Ontario. She studied piano and voice at the Royal Conservatory of Music, as well as guitar and voice at Lippert Music Centre Inc. Additionally, she attended Cardinal Carter Academy for the Arts where she studied voice. Kayla has always had a passion for music and decided to continue to pursue it after graduating high school, and she has just completed her BFA Honours program in Music, Classical Performance for Voice at York University in 2016. In 2015, Kayla participated in a European tour with York University's Chamber Choir.
"More"
She has sung with the Ottawa Bach Choir under the direction of Dr. Lisette Canton in productions of J.S. Bach's Mass in B Minor, Toronto's Luminato Festival (with guest conductor, David Fallis in a massed choir) and in China where she had the honour of performing in the opening ceremonies of the "Meet in Beijing Arts Festival" in Beijing and Shanghai, China. This was at the special invitation of the First Lady of China, to represent Canada as the feature country in the festival this year. As well as being a classical trained singer, Kayla is also Co-Director of York University's "Wibi A Cappella", Canada's longest running collegiate a cappella group. Kayla has returned to York University for a fifth year to continue to study to further enhance her skills in preparation for a master's degree, whether it is in Early Music or Music Therapy.
"Close"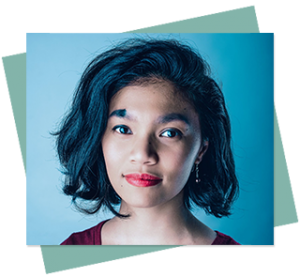 Belinda Corpuz (ON LEAVE) | voice • piano • theory
Belinda is a Toronto-based multidisciplinary artist: vocalist/musician, composer, actor, and music instructor. As a musician, Belinda has performed in various venues such as Burdock Music Hall, Cameron House, Voodoo Child, and more, with her band (under her name) and other collaborative music groups. She holds a Bachelor of Music in Performance – Jazz Voice from the University of Toronto - Faculty of Music. As an actor, Belinda is an active member of professional Filipino-Canadian theatre company, Carlos Bulosan Theatre, as artistic associate and resident artist.
"More"
This spring, Belinda released her debut EP, "all i am". Her album has garnered attention with an exclusive feature on CBC Radio's Fresh Air. Her single "Waiting" was also featured on CBC Radio's Metro Morning. For more info and updates, visit
www.belindacorpuz.com
.
"Close"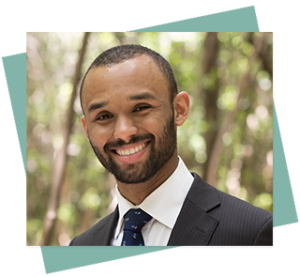 Brandon Davis | bass • guitar • ukulele • piano
Brandon Davis is a Toronto-based bassist, composer and educator. He holds a Masters in Music from the Manhattan School of Music. He attended the Jazz Performance program as an upright bass major, and was on the Dean's List for all four semesters of his studies. He primarily plays and teaches upright bass and improvisation, but also offers lessons in electric bass, guitar, and beginner ukulele and piano.
"More"
As a performer, Brandon has experience playing in jazz, folk, and classical settings all throughout Toronto and New York, including notable venues such as the Rex in Toronto, and the 55 Bar in New York. Brandon's goal as a teacher is to foster a strong and healthy foundation, so that students are well equipped to pursue and explore music as they desire. Lessons focus on developing core skills, such as music literacy and a healthy, proficient technique, and on fostering a healthy learning process – one that ensures that music is not just fun, but a rewarding, joy-filled process of discovery for a student. He believes that it is easy to focus on producing results and treating music competitively, but from his own studies, has found that it is vital to be able to enjoy the process of learning, for the sake of keeping that original joy for music alive and well. He hopes to spare students the years it has taken him to learn these lessons. To this end, lesson materials are chosen specifically for each student, to best cater to their strengths, weaknesses, and musical tastes and goals. He is an attentive teacher, ensuring that students are working on music that engages them, and is always working to discern a pace that encourages and gently challenges students. Brandon has recently moved back to Toronto after spending some time teaching and performing in New York City. He is a member of the Suzuki Association for the Americas and has completed teacher training for Suzuki Bass Book 2 with Virginia Dixon.
"Close"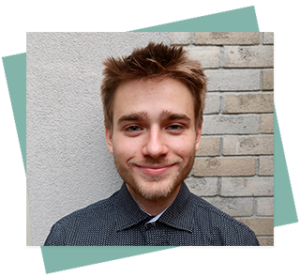 Nick Donovan | drums • piano
Nick Donovan is an up and coming drummer and composer, currently studying jazz performance at the University of Toronto. Music was a prominent part of Nick's upbringing in a family of professional musicians; he began playing the piano at the age of 5 and has been playing the drums for over 10 years. Nick started gigging on the Toronto rock scene in high school, before branching out into other styles such as jazz, soul, funk, and hip hop. Nick was the recipient of an entrance scholarship to UofT, as well as the 2017-2018 recipient of the Richard Iorweth Thorman Jazz Scholarship. He can be heard performing at a variety of music clubs around Toronto, Montreal and Ottawa, as well as esteemed jazz festivals across Ontario. Nick brings his creativity, musicality, and professional performance experience to any playing or teaching setting. ​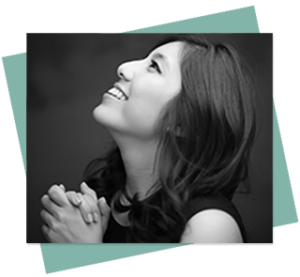 Michelle Kim (ON LEAVE) | advanced piano • flute • theory
As a pianist and principal flautist of the National Concert Band, Michelle has performed in National Arts Centre in Ottawa and Chan Centre for the Arts in Vancouver. For her solo or ensemble performances, she has performed at Metro Convention Centre, Toronto Centre for the Arts, Nuit Blanche, and Living Arts Centre. Outside of Canada, Michelle has been invited to perform as a soloist in Spain, Austria and in USA. She is an active soloist as well as an accompanist/collaborator. She enjoys collaborating with singers, flautists and violinists.
"More"
Despite being gifted at both instruments, Michelle decided to major in piano performance and has received Bachelor of Music in Performance, Advanced Certificate for Performance and Master of Music in Performance. During her studies, she has received numerous scholarships such as Greta Kraus Scholarship, David and Summer Beach Award Scholarship, Faculty of Music Fellowship, Simmonds Graduate Fellowship and many more. As a teacher, Michelle has a set order of curriculum for each lesson. She focuses on building technique and musicality. Michelle especially likes to work on building finger strength and hand shapes so students have control even when they are playing difficult or fast passages. In addition, Michelle works on analyzing musical structure, phrasing, and articulation by applying different types of techniques students have acquired. In terms of repertoire, Michelle encourages her students to explore various types of musical genre such as musical, pop songs, or jazz to broaden musical horizon.
"Close"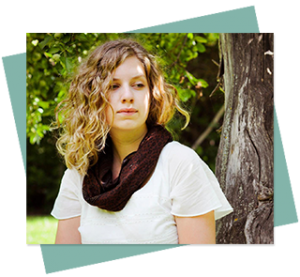 Danielle Knibbe | voice • piano
Danielle is a singer-songwriter from Edmonton Alberta. After graduating from Grant MacEwan University with diplomas in Composition and Recording Engineering she relocated to Toronto. Danielle has been performing since the age of 12 and has studied various instruments including piano, viola, guitar and voice. She performs around Toronto in various ensembles, including her solo project. Her compositions have been featured in short films, a musical, and on 3 independently released albums.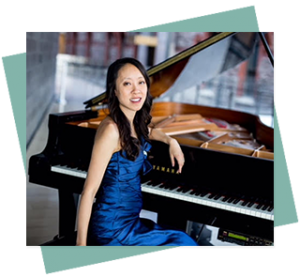 Daisy Leung | piano • theory
Daisy is making her mark in Toronto as an accomplished collaborative artist whose love for chamber music and collaboration is apparent in her approach; this has made her highly sought after for her energy and talents.For 20 years, she has taught piano (classical, pop, music theatre), history, and theory, and feels fortunate to be able to pass on her love of music to the next generation through teaching and adjudicating festivals across Ontario.Along with teaching and performing, Daisy has also worked in arts administration, first as the assistant to the General Director at Music TORONTO, then as the manager of the Young Artists Performance Academy at The Royal Conservatory of Music.
"More"
For almost 16 years, she was also the Front-of-House Manager at the University of Toronto's Faculty of Music. Daisy's experience in completing her Bachelor of Music at the University of Toronto was a strong contributing factor in shaping her playing. After starting piano lessons at the age of five with Betty Wong and then Wolfram Linnebach in Edmonton, she moved to Toronto to complete a degree with piano pedagogue Marietta Orlov. Daisy has also been privileged to play for many of today's leading pianists, such as Jon Kimura Parker, Jane Coop, Marc-André Hamelin, James Parker and William Aide. In her participation with the university's chamber music program and as a popular collaborative pianist, Daisy has also been afforded the opportunity to be coached by several other renowned performers, such as Steven Isserlis, Laurence Lesser, Pamela Frank, Pinchas Zukerman, Jamie Summerville, Sylvia Rosenburg, and Jacques Israelievitch. Daisy has also completed further studies at The Banff Centre, Algonquin Summer Institute, Aria Summer Music Festival, and The Scotia Festival of Music. Daisy performed both as a solo pianist and as a harpsichordist, with an orchestra that toured British Columbia. Daisy is the winner of numerous awards and scholarships from the Canadian Music Competition, Edmonton Kiwanis Music Festival, Alberta College and the Royal Conservatory of Music.
"Close"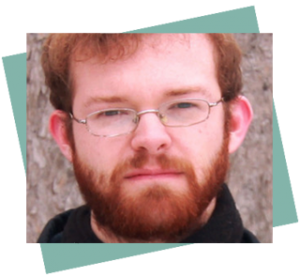 Nick Maclean | piano • composition • theory
Nick is "one of the most gifted young Toronto pianists to come along in the last few years " (Adrean Farrugia, Juno winning jazz pianist) and has quickly become one of the most in demand 20-something piano players in that city's bustling jazz scene. Nick received his Bachelors of Music from Humber College in 2013, having studied with David Restivo, Bernie Senensky and Nancy Walker. He then went on to do a Masters in Jazz Performance at the University of Toronto researching synthesizer pedagogy while studying under David Occhipinti, Andrew Downing, Chris Donnelly and David Braid.
"More"
Braid in particular had an enormous influence on how Maclean approaches playing and composing especially as it relates to solo piano performance. Additional musical influences include the likes of Herbie Hancock, Chick Corea, Brad Meldau, Weather Report, Snarky Puppy, Kneebody, Hiromi Uehara, Art Tatum, Miles Davis, Avishai Cohen (bass), Vijay Iyer, and Michel Camilo. Maclean's debut ensemble Snaggle, a groove-based all-original eclectic electric-jazz project, sports a 6-man lineup, compositional odysseys and is often compared by media to Snarky Puppy. The band has an EP and two full length albums under it's belt the last of which, The Long Slog, was released in 2016 on the award winning record label Browntasauras records and received much praise from luminous figures in the national and international jazz community: "...young pianist Nick Maclean's 6-man electric-jazz group Snaggle is most impressive! The music on Long Slog is very, very challenging, yet groovy, soulful & exploratory at the same time... Extremely well performed, written and executed... Reminds me of a band I used to play in!" - Randy Brecker, multi-Grammy winning trumpet legend "Maclean and the members of Snaggle, with the help of Brownman, have crafted a very personal and compelling musical statement, bursting with wide-ranging influences tied together by a sense of unified purpose, chock-full of hidden treasures and layers to be uncovered through repeated listening. So settle in, close your eyes, and let the voyage unfold." - David Restivo, Canadian jazz piano giant The Nick Maclean Quartet is his straight-ahead hard-swinging quartet featuring internationally acclaimed Brownman Ali on trumpet as well as some of the cities most in demand 20-somethings: Jesse Dietschi on bass and Tyler Goertzen on drums. The Nick Maclean Quartet features compositions from all band members done with a modern twist on the exploratory spirit of Herbie Hancock's primordial 1960's quartet. The quartet has been performing steadily since it's inception in June of 2015 including three performances at the 2016 TD Toronto Jazz Festival. The group will be recording an album of their own in early 2017. Maclean's Solo Piano Project is two years into it's development and is a deep examination of the possibilities and capabilities of the piano. This is one of Nick's most exploratory avenues both as a composer and a performer as it is a medium which offers him complete compositional control. Nick's work draws from a wide range of influences and constantly shifts textures and colours throughout his pieces. Maclean is preparing for a solo album which will be recorded in 2018. The future is bright for this young visionary as he continues his upward ascent in jazz art forms of all shapes and sizes.
"Close"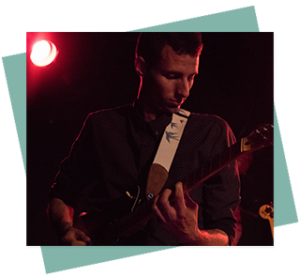 Andrew Matheson | guitar • piano • theory
Andrew is a recent graduate of McGill University, completing a BA with a minor in music (theory and composition). He started at Lippert as a 10-year-old camper in the School of Hard Rock, eventually working as a counsellor at the camp in 2012 and 2013. Having been inspired by the guitarists at the camp, he began taking guitar lessons at Lippert at age 12. He began playing piano at age 7, completing his Grade 8 RCM certificate before heading off to university, but has since returned to private lessons to work towards his ARCT.
"More"
Andrew has performed in bands in both Toronto and Montreal, and is currently performing with up-and-coming singer-songwriter Ryan Gazzola - co-producing Ryan's debut album - as well as working on his own solo material. Andrew is very excited to join the teaching staff at Lippert for the 2018-19 school year!
"Close"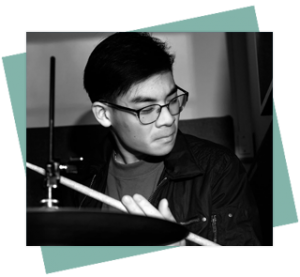 Evan Ng | drums • piano
Evan is an award winning multi-instrumentalist originally from Vancouver, BC and has been studying music since 2006 when he was 7 years old. In 2015, Evan completed his Grade 10 Practical Piano Exam in with Honours from The Royal Conservatory of Music (RCM) under the guidance of his piano teacher, Carrie Leung. He is an accomplished and passionate jazz drummer who has studied with Jessie Cahill and Ernesto Cervini. Evan is currently an undergraduate student in the Bachelor of Music Performance, Jazz program at the University of Toronto.
"More"
Evan was the recipient of the 2017 TD High School Intensive Scholarship from the Vancouver TD International Jazz Festival. Evan performed in a jazz quartet that scored the highest on a combination of video submission and live performance, and took home the top prize at the 2019 Jazz Sudbury Emerging Artist Showcase competition in May. Evan is also proficient on the guitar, ukulele, bass, and other percussive instruments and is an avid music producer. Although mostly inclined towards the jazz idiom, Evan is versatile in composing, and producing music in the funk, R&B, hip-hop, soundscape, and contemporary worship music genres. From 2014 – 2017, Evan has been a private music instructor and mentor, teaching in his home studio and leading workshops and music camps in Vancouver. He worked as a drum teacher assistant to Jessie Cahill, Jodi Proznick and Bill Coon at the VSO School of Music - Summer Jazz Workshops in Vancouver in 2017 and 2018. Since 2017, Evan has taught drum students at the Kollari Institute of Music in Vaughn and has worked at Lippert Music School in Toronto. Since moving to Toronto in 2017 to study jazz at the University of Toronto, Evan has been active in the scene, performing at places such as Hart House, The Rex, TRANZAC, Alchemy, The Emmet Ray and venues in Sudbury and Ottawa.
"Close"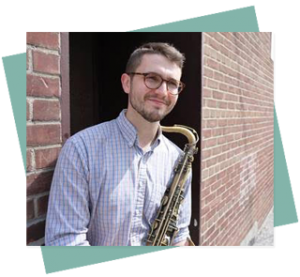 John Nicholson | saxophone • flute • clarinet • piano • voice
John grew up in the suburbs of Vancouver and graduated from Capilano University in 2014 with a degree in Jazz Performance. That Summer, John moved to Toronto, where he has become an in-demand side musician known for his sound and versatility. In the Spring of 2018, John graduated with a Masters Degree in Jazz Performance from the University of Toronto.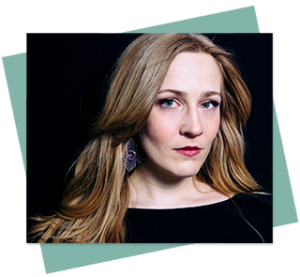 Whitney O'Hearn | voice • piano • theory
Whitney "has a warm and expressive voice and an amazing sense of line." (Ottawa Citizen). She is a graduate from the University of Ottawa where she studied with Sandra Graham. She recently completed further graduate studies at the University of Toronto with Daniel Taylor and Wendy Nielsen. Whitney has performed the roles of The Sorceress (Dido and Aeneas) with Schola Cantorum, and Mercedes in the wildly successful Carmen On Tap, as well as the alto solo in Duruflé's Requiem with the Ottawa Choral Society.
"More"
She has been heard with Ottawa Chamberfest, Festival Pontiac Enchanté, and The Canadian Guitar Quartet. She is an Alumni of the NAC SMI Young Artist Program. Whitney is a founding member of Collectìf (collectiftoronto.com), an ensemble presenting art song as theatre which has just completed its highly successful inaugural season. Recently, Whitney joined soprano Stephanie Higgins on a Canadian east coast summer recital tour of romantic French and Spanish repertoire. In the 2016-2017 season, Whitney will be featured as the alto soloist for Handel's Messiah with Saint Thomas Choral Connection, the mezzo soloist with The Talisker Players in their presentation of "Land of the Silver Birch", as well as staged productions of settings of Fête Gallants in the Richard Bradshaw Amphitheatre at the Four Seasons Centre with Collectif.
www.whitneyohearn.com
"Close"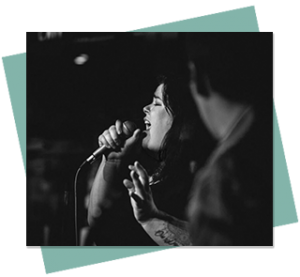 Jenna Pinard | voice • piano
Jenna Marie has a great passion for building inclusive music communities and thrives to promote safe and equal opportunity for all through the students she teaches, the bands she leads, music she writes and jams she hosts. With smooth-sounding jazz and rich r&b vocals, a wide vocal range and passionate performances, Jenna Marie has a voice that hints at Sarah Vaughan and Aretha Franklin but is distinctly her own. Originally from Montreal QC, Jenna Marie now lives in Toronto and is completing her final year of an undergraduate degree at the University of Toronto in Jazz Voice Performance.
"More"
Jenna Marie is a bandleader, arranger, songwriter, improviser and educator. She will be releasing her first full length album in summer 2019 with longtime collaborator Jay Yoo. She is involved in musical projects such as the Jenna Marie Trio, Jenna Marie Sings R&B, the Element Choir and Jazz United Jam. She is also the feature singer for the Hart House Big Band.
"Close"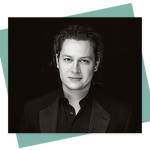 Gabriel Quenneville-Bélair | piano
Gabriel Quenneville-Bélair is a French Canadian pianist. He holds a Doctor of Musical Arts in Piano Performance with Lydia Artymiw from the University of Minnesota, and a Master's Degree with Richard Raymond from the Conservatoire de Musique de Montreal. He worked as a Piano Teaching Assistant for the University of Minnesota from 2013 to 2016. In recent seasons, Gabriel QB has performed Tchaikovsky's Concerto No. 1 in B-flat minor with KSO, HHO, OSI, OPMEM, and the University of Minnesota Orchestra as the winner of the 2016 University of Minnesota Concerto Competition.
"More"
Noteworthy invitations include a performance at Weill Recital Hall, Carnegie Hall, NYC, a recital and masterclass for the Musicians' Association of Tai'an, China, and a lecture-recital on Russian Piano Repertoire for the Minneapolis Music Teacher Association in Minnesota. He has also garnered prestigious awards including the Centennial Fellowship at the University of Minnesota, numerous scholarships from the Orford Art Center, and the Gilles-Gauthier Scholarship for Best Academic Profile of the Conservatoire de musique de Montreal. He is the 2016 Prizewinner of the Claude F. Lefebvre Scholarship of the Fondation de soutien aux arts de Laval. Gabriel QB has premiered numerous works by living composers such as a Prelude by Sean Clarke, written especially for him to perform. His dedication to exploring a truly modern repertoire of the piano establishes him as a passionate defender of contemporary music. His first solo piano album, a compilation of Canadian, Russian, Norwegian, and French music, was released in May 2018, and is available on iTunes and Amazon.
www.gabrielqbpiano.com
"Close"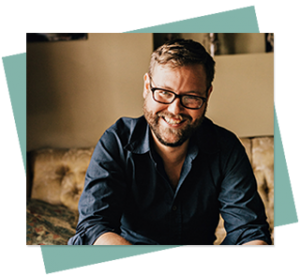 Andy Slade | piano • theory • composition
Andy Slade was born in the Cowichan Valley on beautiful Vancouver Island, BC. He grew up studying classical piano with Ann Mendenhall, and eventually went on to complete a Bachelor's degree at the University of Victoria. After the completion of his undergrad, Andy moved to Xalapa, Mexico to study jazz piano under Edgar Dorantes. Upon his return to Victoria, Andy quickly became a fixture on the west coast music scene, working with musicians like Roy Styffe, Ken Lavigne, Kelby MacNayr, Louise Rose, Wendell Clanton, Monik Nordine, amongst others.
"More"
In 2011, he moved east to pursue a Masters of Music in Montreal and Toronto, where he is active as a performer, educator, composer, and arranger. He had the privilege of studying with Jan Jarcyzk, Andre White, Dave Restivo, and Andrew Downing, all while gaining a reputation as an exciting and creative improviser. He has worked as a pianist in nearly every style of music, playing in Pop, Hip-hop, Orchestral, Funk, Choral, Folk, and Jazz projects across Canada. His choral compositions have been performed in Montreal, Toronto, and Victoria, to great acclaim. Andy has performed at several of the TD International Jazz Festivals in Victoria, BC, as well as the 2014 Nuit Blanche in Toronto, ON. As an author and educator, he has designed and written a series of piano curriculum books targeted at beginner pianists for Violet Anamnesis Publications in San Diego, California. Currently, Andy is living, teaching and studying in Toronto.
www.andrewslade.ca
"Close"
Hiroki Tanaka | guitar • bass • piano • theory
Hiroki Tanaka is a writer/composer/musician living in Toronto. He is the lead guitarist for Polaris/Juno nominated band Yamantaka // Sonic Titan and has toured extensively throughout Canada, USA and Europe. He began studying classical guitar in highschool through the RCM and went on to study music at Concordia University. His preferred genres are classical, and of course, rock!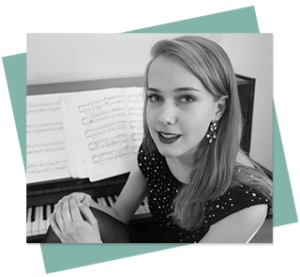 Maia Van Raes | piano • theory • brass
Maia is a classically trained pianist with her Bachelor of Music in Piano from the University of Toronto where she studied with Andrew Markow and Brian McDonagh. In 15 years, she has performed classical compositions from Bach to Chopin, but also enjoys blues, rock and pop and their emphasis on improvisation. In addition to classical music she has performed in orchestras and pit bands for musical productions, such as Richard O'Brien's Rocky Horror Show and Disney's Beauty and the Beast, and most recently accompanied Toronto's Snowdrop Production's The Glass Cage.
"More"
Maia is the current keyboardist and back up vocalist for Toronto band, Sam Taylor and the East End Love, performing in Toronto and across Southern Ontario. She is also working towards completing her ARCT accreditation from the Royal Conservatory of Music. Maia focuses on building a strong technique and draws on a wide variety of musical genres to ensure her students remain motivated and engaged, no matter what their goals are. My goal is to help students become musically literate and confident in their playing, but also understand the value of expressing themselves through music.
"Close"
Why wait? Sign up today for the best music lessons in East York!
Still unsure? Contact Us to book your free consultation or with any questions.